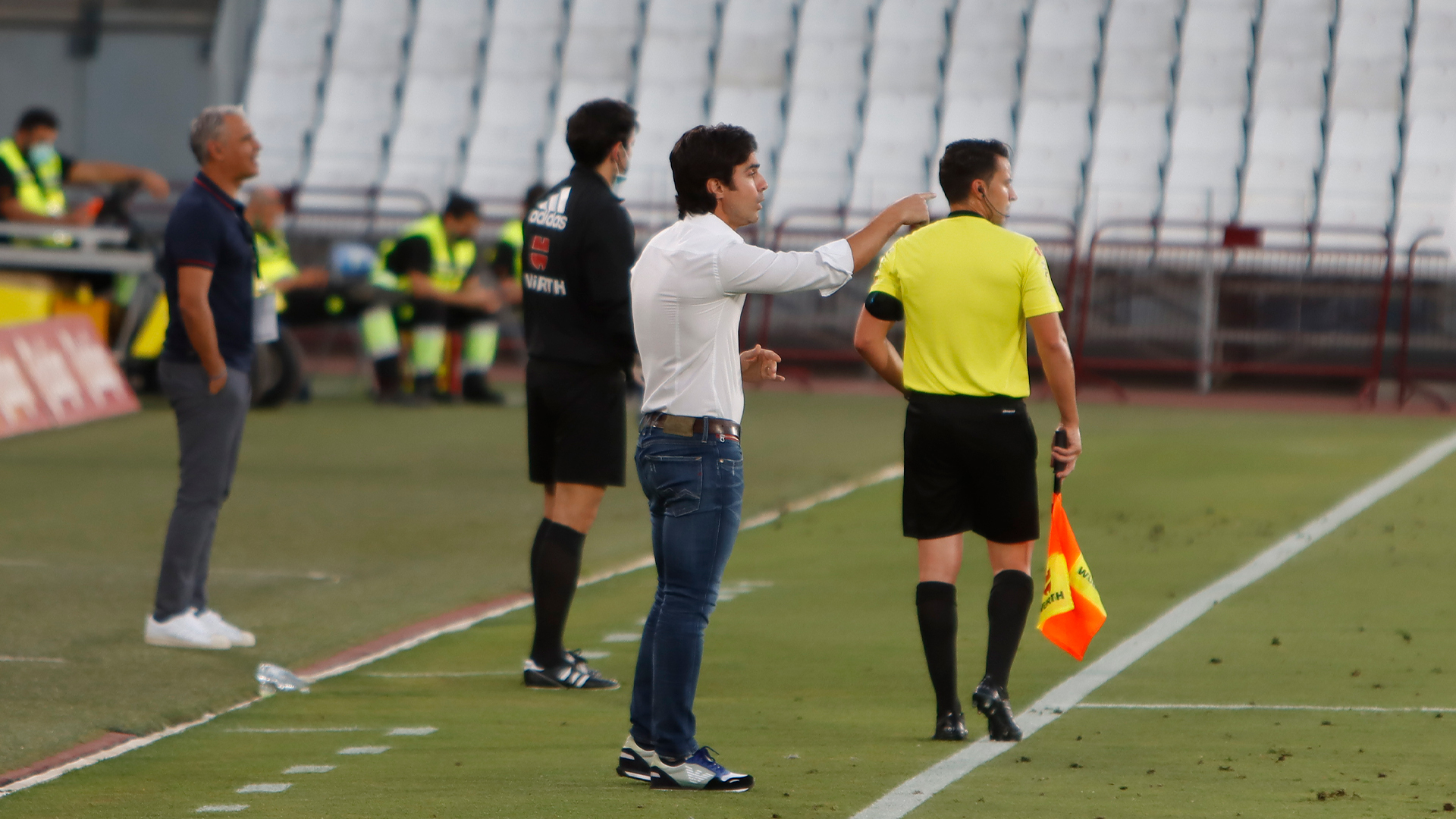 'We would have liked to be third, but at least we are in the playoffs"
Mario Silva appreciates having avoided player sanctions ahead of the play-off competition
Mario Silva acknowledged that 'we would have liked to be third', but he did not want to leave aside the fact that UD Almería still have promotion options through entering the play-off competition. In this sense, the Portuguese head coach pointed out: 'I truly think that being in the play-offs is already something that can give us optimism to be able to do things well. We have one more opportunity to move up.'
The head coach explained that with the approach of today's meeting it was intended to 'manage the squad a little', since there were 'eight players one booking away from missing the next game and there was a risk that they would be given the fifth yellow card and therefore miss the first play-off game.' All this without forgetting that 'the main objective was to win.'
Mario Silva also stressed that 'the players have done a positive job' during the season and he based it on the fact that Almería reached matchday 42 'with the possibility of promoting to the First Division.' Likewise, the member of the coaching staff explained: 'We have to look at the difficulty of this league and the difficulty of facing the last games after Covid-19. It is absolutely exhausting to play so many games every three days.'
In addition, Silva spoke about those footballers who have been playing fewer minutes lately, since 'today they have had their chance and have done their very best.' 'Players who haven't played in a long time have had a good response,' he concluded.