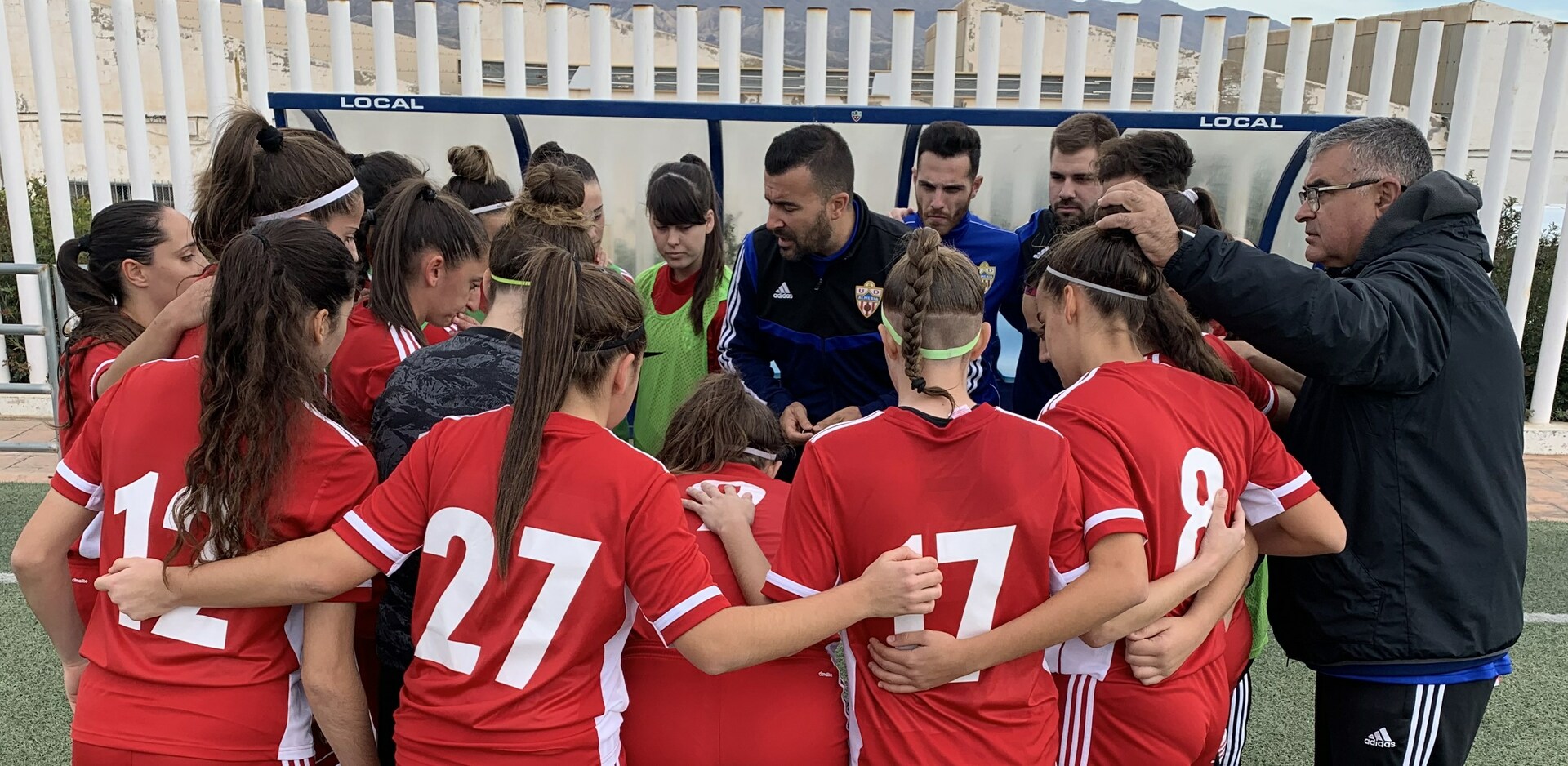 UD Almería Women create a road map and restructure the squads towards new season
Nine players will no longer be part of the Rojiblanco women's team. The UDA Foundation fully appreciates their commitment and dedication
UD Almería Women prepare the upcoming 2020/21 season despite the serious situation caused by the Covid-19 pandemic. Non-professional leagues do not have a starting date yet, although the UDA Women's directive, together with the coaching staff of the three squads, are restructuring the teams and planning the 2020/21 campaign well in advance with the intention of preparing themselves before the Spanish Football Federation (RFEF) decides when the competition kicks off.
The squads of the three UD Almeria Women's football teams have been modified by some absences and therefore, the following girls will not continue playing games during the forthcoming 2020/21 season: Isa Camacho, Mari del Águila, María José del Águila and Cristina Redondo from the first-team UD Women's squad; Silvia Rodríguez, Rocío Báez, Gabriela López and Minerva Martínez from the women's second-team; and last but not least, Rocío Molina and Soledad Segura, from the cadete/infantil team (UD Almeria Women Under-15s).
UD Almería and its Foundation are deeply grateful for their full commitment and extraordinary enthusiasm during the time that they have been linked with UDA Women and would also like to wish them the best of luck in their future sporting career.