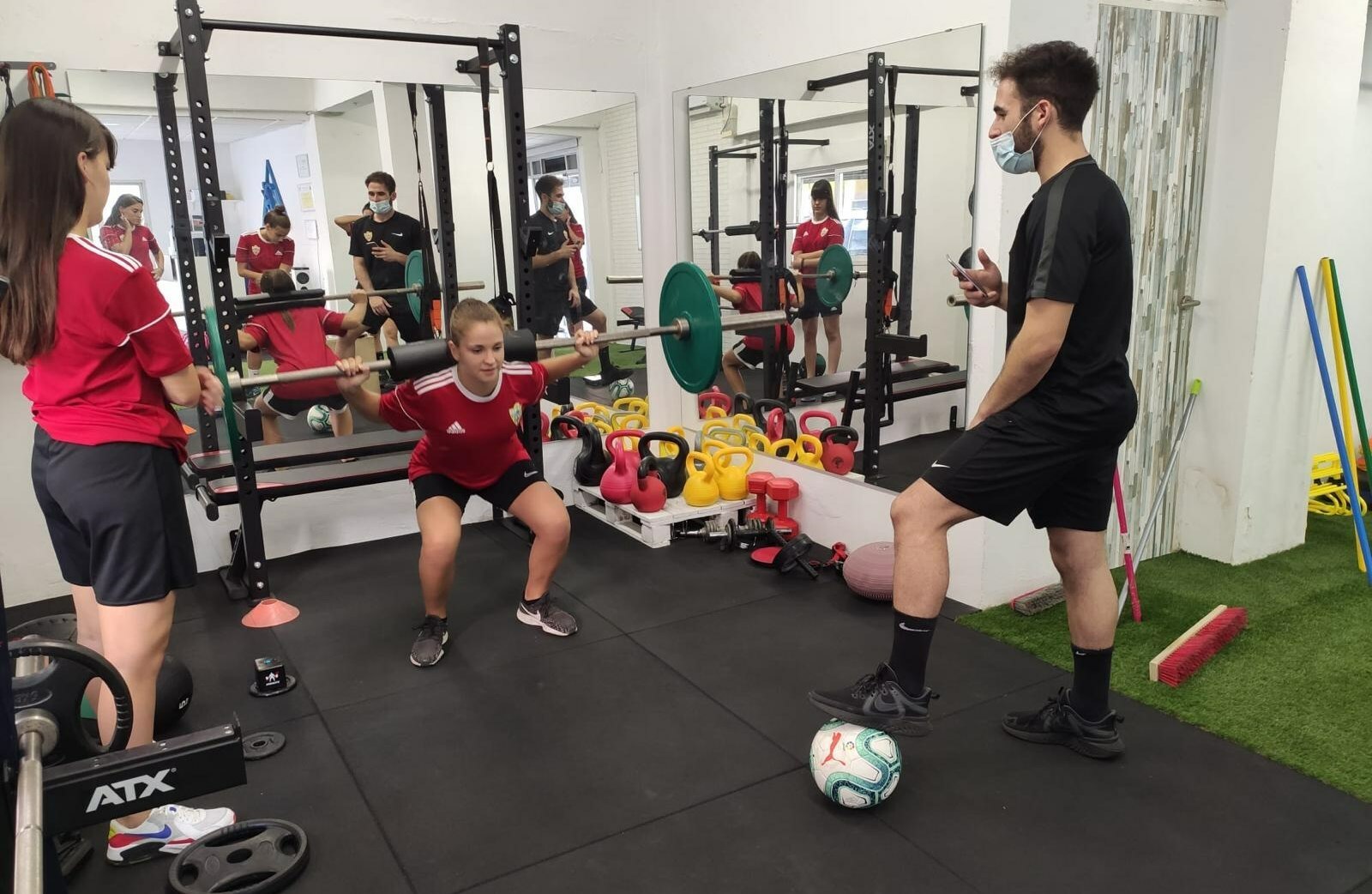 UD Almería Women back into training over online group workouts
The players underwent individual fitness tests to assess their physical condition and performance
The UD Almeria Women players underwent individual fitness tests to assess their physical condition and performance. All of them have visited ACLE in recent days, their fitness coach Andrés Clemente's training centre. In fact, the player Lorena González, who suffered an unfortunate anterior cruciate ligament injury over a year ago, is now back on her feet and has also passed these physical fitness tests.
Almeria Women's head Coach, Carlos Hinojo, stated that 'thanks to the information provided by the individual physical assessments, we are able to conduct preventive training and offer a carefully considered plan built to the needs of each individual based on the data that we have collected. This is something that we consider fundamental to avoid injuries.' Clemente admitted that 'In general, we have to improve strength and work on muscle activation training in particular.'
This week, the squad led by Carlos Hinojo are back into training over online training According to an official statement from the Spanish Football Federation (RFEF), 'both women's and futsal together with the rest of the categories are going to start as from 18th October. Nonetheless, the Rojiblanco side do not yet know when they start full-squad training.