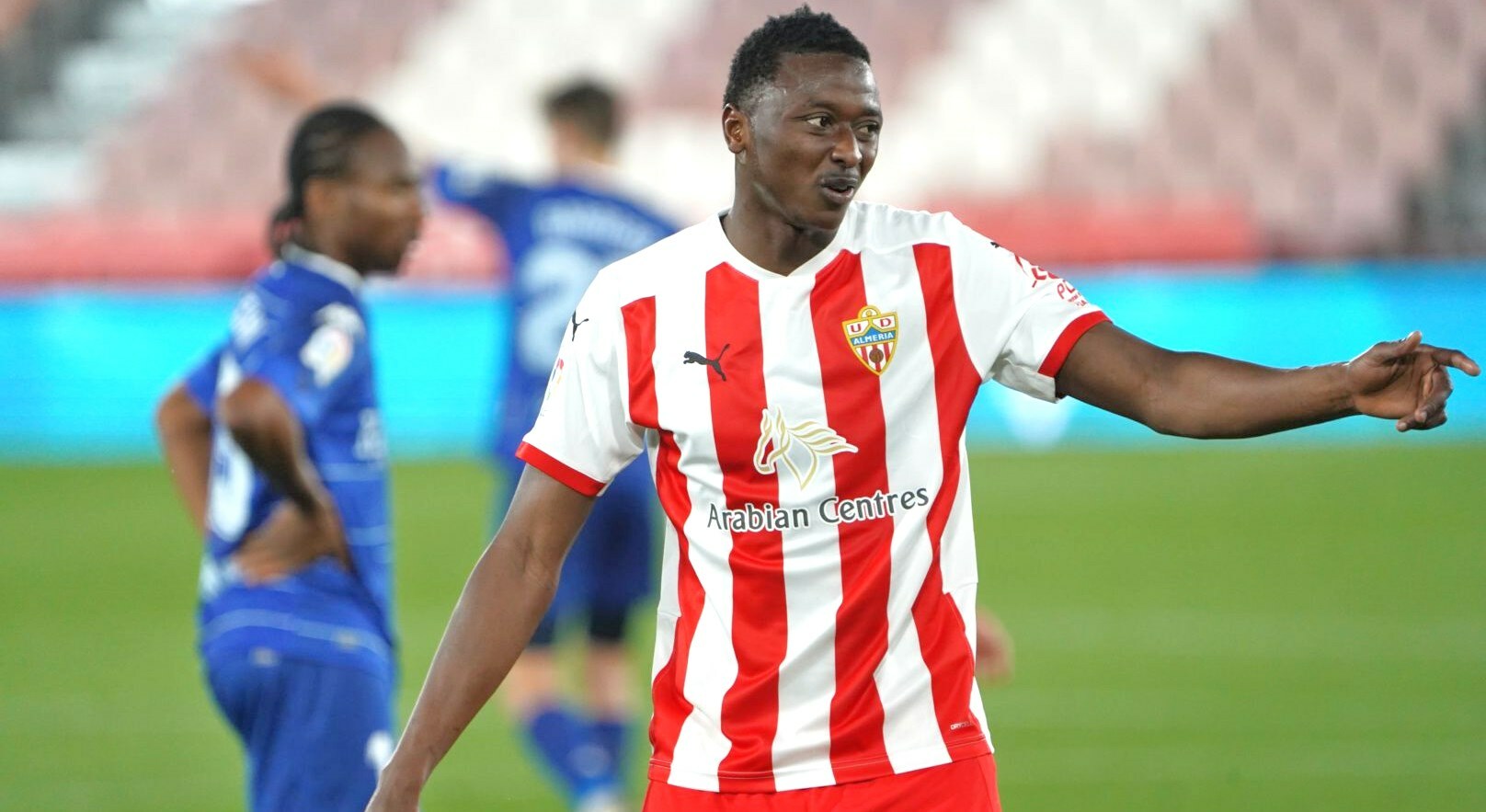 UD Almería will not allow Sadiq to join his national team in Nigeria
The Club has communicated the decision to the Nigeria Federation arguing that the health and safety conditions for the trip are not met
UD Almería will not allow centre-forward Sadiq Umar to join his national senior team in Nigeria as the Andalusian Club has communicated to the Nigeria Federation.
UD Almería argued in a document 'due to the pandemic crisis caused by the SARS-Cov-2 virus (Covid-19) that we are experiencing, and thoroughly evaluating all the impacts, we believe that the health and safety conditions are not met, nor security, nor bureaucracy for our player Sadiq Umar, to join the Nigeria senior team and therefore, based on Article 3.1b of Annex 1 of FIFA RSTP, we have notified the player to reject the call-up to his national team.'
With these arguments, the striker will not be able to jet off to his home country next Monday as he had planned. Bear in mind that Sadiq was called up to the Nigeria squad in order to play two qualifying matches for the Africa Cup of Nations against the Republic of Benin, on Saturday 27 March and Lesotho on Tuesday, 30 March.
FIFA always forced clubs to give those squad members called up to their national teams permission to join them on international duty, however, after the pandemic, this rule has been relaxed due to the current risk situation. In point of fact, there are other teams that have also prevented their African footballers from travelling abroad such Dutch Ajax Amsterdam and some other French clubs. In addition, the South American Football Confederation CONMEBOL has suspended the qualifying rounds scheduled for March.