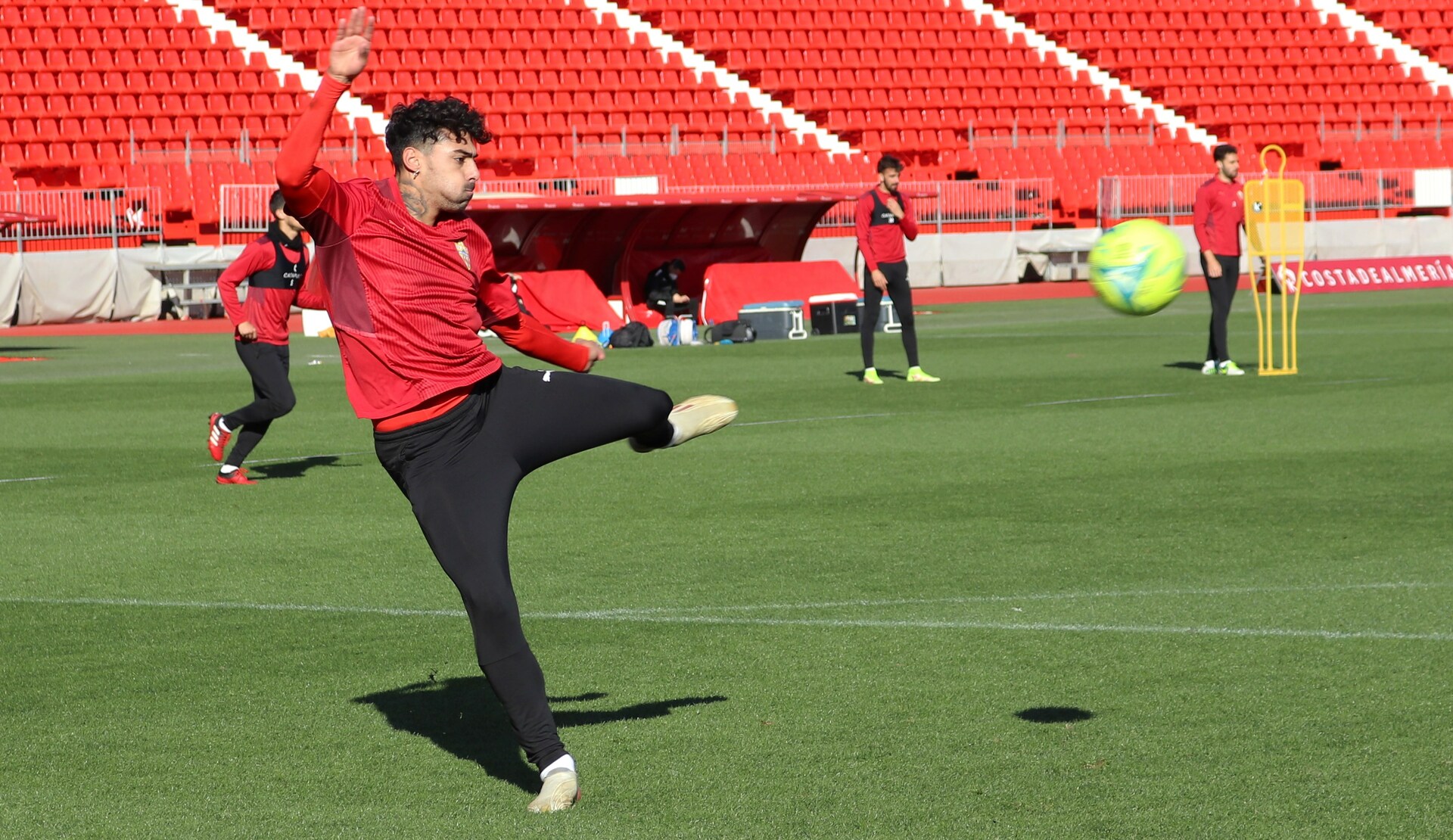 UD Almería step up a gear to visit CD Lugo, who are at their best
The postponed fixture is going to be played under different circumstances from December 2021 due to the Rojiblancos' absentee list
UD Almería step up a gear to visit CD Lugo and play the game that was postponed a month ago (20th December 2021), when it was scheduled to be held and close out the first half of the championship. The Galicia-based squad members were told to self-isolate as a consequence of a Covid-19 outbreak which led to the game's cancellation.
The two outfits were in good form at that time and while CD Lugo began to get away from the relegation zone, UD Almería, with burning enthusiasm, placed themselves 9 points over the second and third ranked teams. With the arrival of 2022, Covid-19 disappeared from Lugo lands and began to affect UD Almeria. The Galician side extended their good run while misfortune came over UD Almería due to the coronavirus pandemic and injuries. After that, Carriço sustained an injury and Babić missed out through suspension. Now there are many more absentees, so the situation is very different from that of December 2021 for the Rojiblancos.
Head coach Rubi and his team face this Wednesday's league event without lame excuses and willing to compete fiercely against fairly tough opponents to beat. It is true that it is difficult for them to win, but at the same time it is very complicated for them to defeat; they have achieved 12 draws in the league and currently, they are on an 7-week undefeated streak at the moment. Teams like Girona FC, UD Las Palmas or SD Huesca have lost at the Anxo Carro Stadium and others like SD Eibar, came to a tie in the end. Only Real Valladolid CF and SD Ponferradina have won in Lugo.
UD Almería are acutely aware of these results so that the players are working hard to try to outplay and defeat host CD Lugo, who are now at their best due to their positive results. The Rojiblancos have exercised behind closed doors at the Mediterraneo planning the strategy and tactics that they will put on display at the Anxo Carro. The last practice to prepare this highly competitive game takes place this Tuesday. Trip to Lugo via La Coruña to be made this Wednesday.