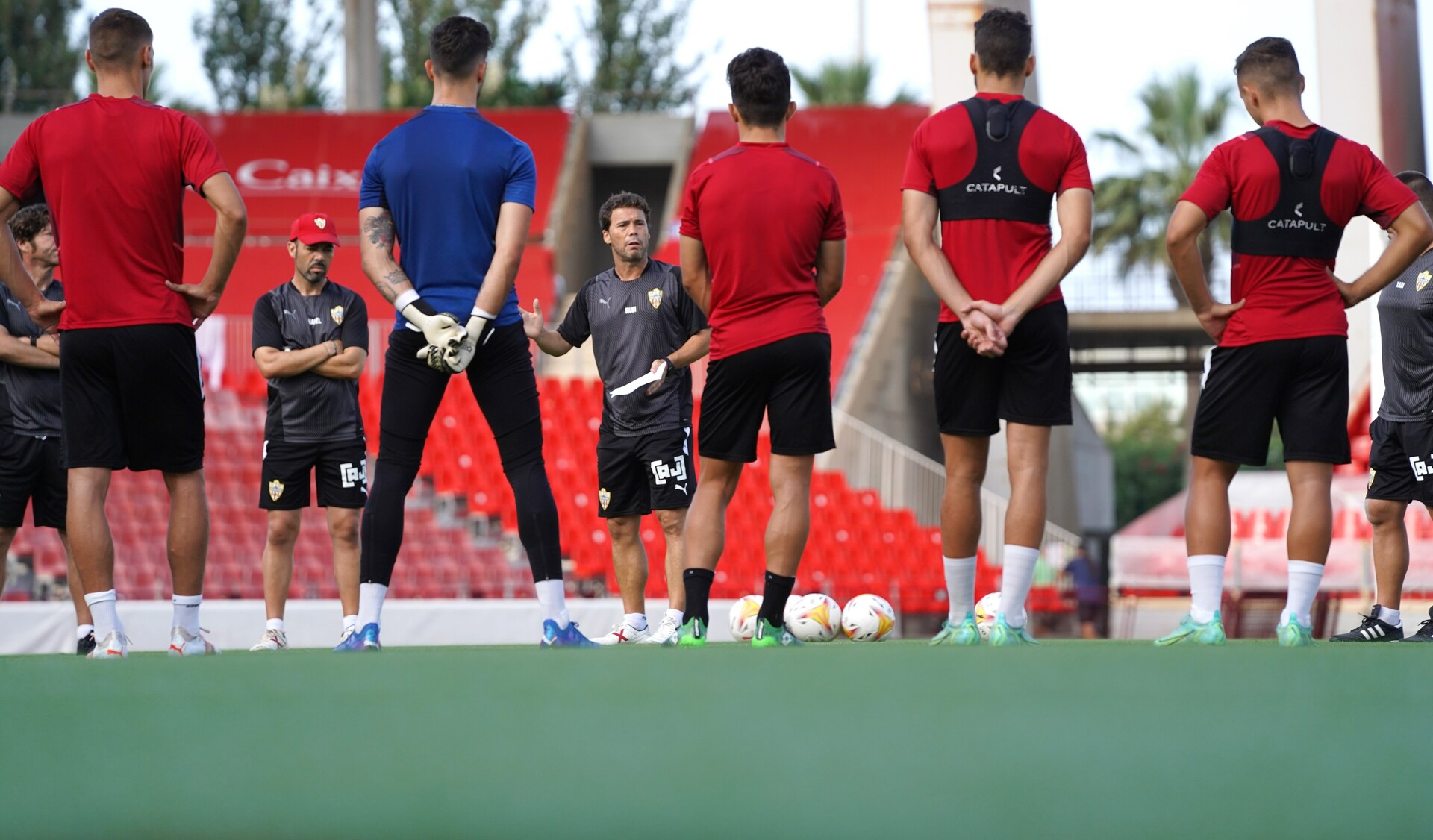 UD Almería ready for test against SD Amorebieta in Lezama
The Rojiblancos have carried out a final training session before charter flight to Bilbao at 5pm (Spain Time)
UD Almería are playing the third LaLiga SmartBank fixture against SD Amorebieta this Sunday (kick-off 5pm) at the Athletic Club de Bilbao Sports City facilities in Lezama. The Rojiblancos, who have won their two previous matches, are visiting the newly promoted bottom team, who have lost theirs instead. Despite this, UD Almeria do not trust the rivals at all as it will be a competitive match.
Head coach Rubi has already mentioned during the pre-match presser that SD Amorebieta have a great tactical balance as they reached the Professional Football League (LFP) on its own merits and based on hard work. Moreover, it will be the first match for the competitors on home soil and they will go all out to turn the historic event into a party. All in all, UD Almería will have a difficult test in Lezama ... but it will not be the only one since the competition goes on with the Rojiblancos considered one of the main candidates for promotion this season.
UD Almería had a long training week that ended this Saturday with the second consecutive training session being held behind closed doors. The squad will be flying charter to Bilbao at 5pm (Spain Time). Neither Juan Villar, who is recovering from his injury, nor Portillo, due to muscle discomfor, will play this game in North Spain.