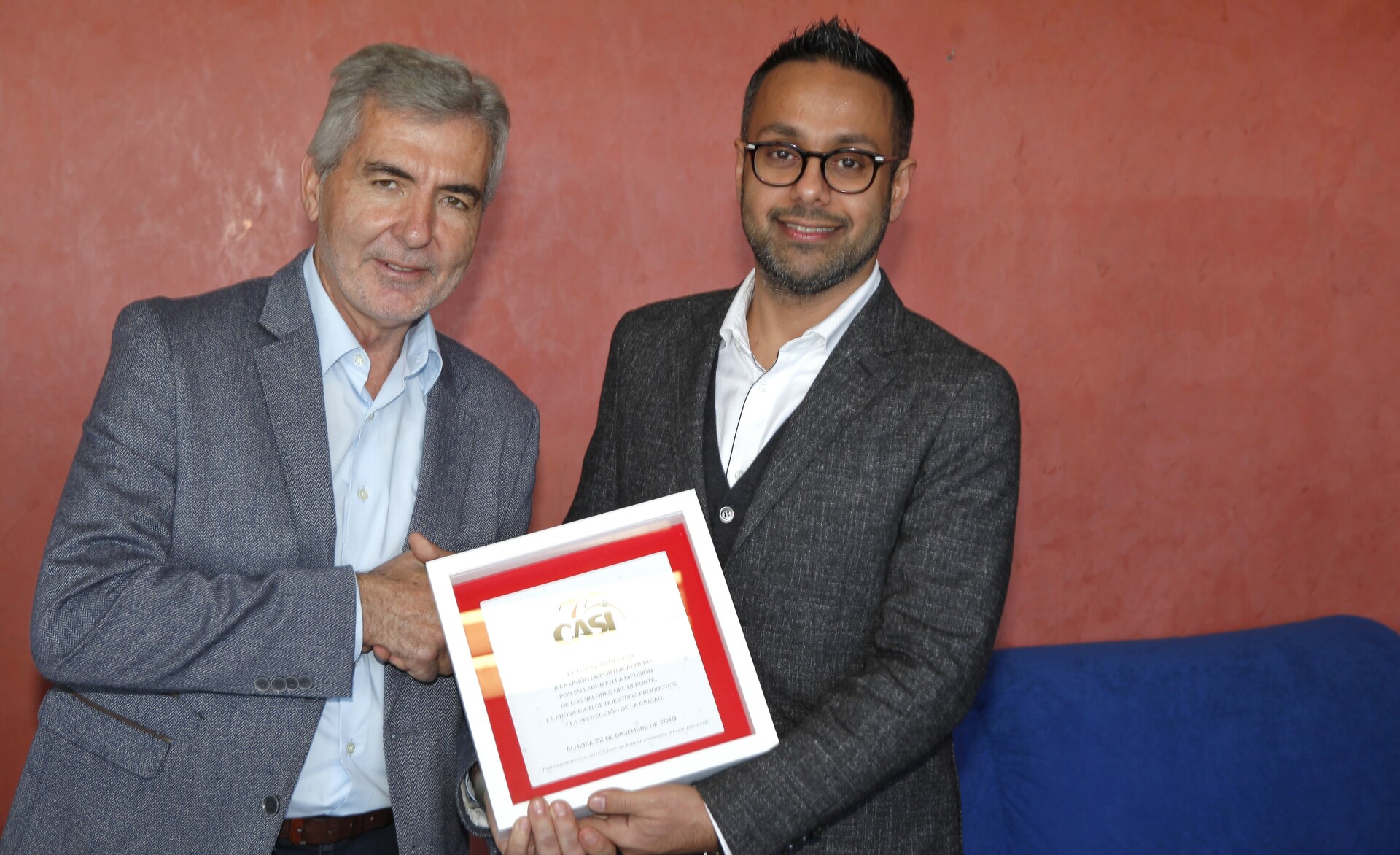 UD Almería pay tribute to CASI on their 75th Anniversary
The club gave an award to the agricultural cooperative and children wearing shirts with the company's logo came onto the pitch with the teams.
The UD Almería paid tribute to CASI Agricultural Cooperative for their 75th Anniversary and for being a company who have been linked for many years to the red and white entity. The vice president of the new board of directors of the club, Yazeed A Altwyjri, presented an award to the Miguel Vargas, president of CASI, who in return awarded an appreciation plaque to the sports entity.
There was a tribute to CASI at the Juegos Mediterraneos Stadium. Some children turned up on the pitch wearing shirts with cooperative's logo. Next, the youngsters posed for a photo with the UD Almeria starting eleven.
On the other hand, Almeria awarded a commemorative plaque to the visiting team, in this case the SD Ponferradina. The plaque was collected by the club's President José Fernández Nieto. This is something that the club always do in every home game.
The executives of CASI and the main authorities of Almeria-the Government subdelegate, Manuel de la Fuente, and the mayor of the city, Ramón Fernández-Pacheco- were sitting as usual in executive box witnessing the game.