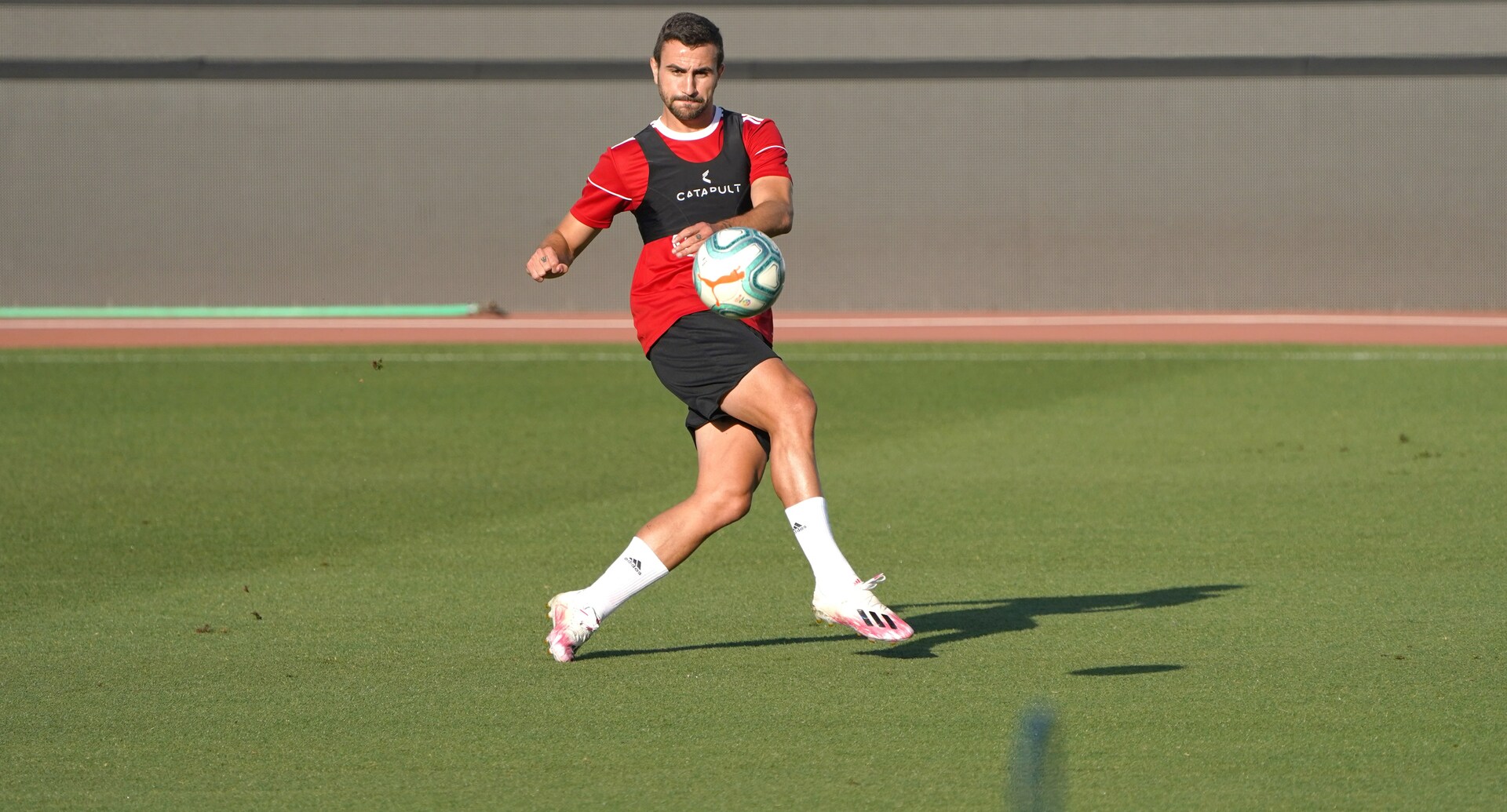 UD Almeria focus on shooting accuracy just the day before hosting UD Las Palmas
The Rojiblancos are taking part in one more training session at the Anexo on Wednesday
UD Almeria will be hosting UD Las Palmas to play the match corresponding to LaLiga SmartBank Matchday 33. This will be the second fixture since the competition restart after Covid-19. The hosts will be taking on the players from the Spanish island at 7.30 p.m. at the Juegos Mediterraneos Stadium.
While the first-team Almeria squad participated in an active recovery session as soon as they landed from Albacete last Monday, the players were training harder on the stadium's pitch on Tuesday evening. The latter practice focused on the players' shooting accuracy and the team's offensive play, as well as recreating game situations.
There will be one more training session on Wednesday, just before the first evening home game.