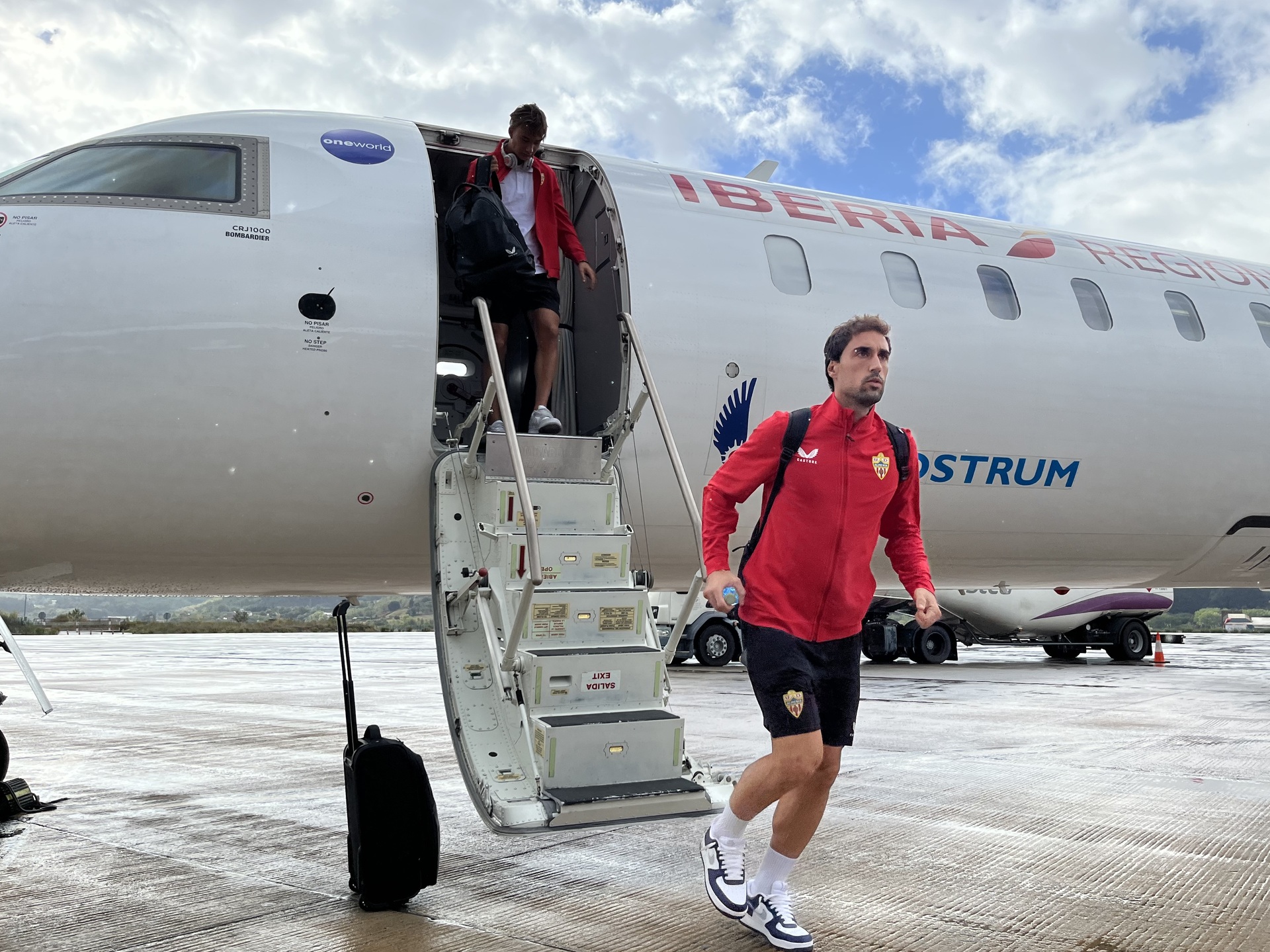 UD Almería fly back home from Bilbao and will train as soon as they rock up
The Rojiblancos have Sunday off before resuming training next Monday turning attention to the visit of Rayo Vallecano (Saturday, 8 Sept/ KO 2pm CEST)
UD Almería stayed the night in Bilbao after the away game played at San Mamés, and this Saturday, they're flying back to Almería city by charter flight to perform a training session at the Power Horse Stadium as soon as they land. It wil be a recovery training session for those who got the most minutes in their legs against Athletic Club de Bilbao and more intense for the rest of their peers.
Sunday will be a day off for the squad, who resume work on Monday to turn their attention to the visit of Madrid-based Rayo Vallecano, a match that will be played on Saturday, 8 October at 2pm (Spain Time), at the Power Horse Stadium.
The Rojiblancos will exercise on the Anexo ground on Monday and Wednesday, while on Tuesday, Thursday and Friday they will do so on the main pitch behind closed doors. The football practices will be conducted in the morning (10am), although those on Thursday and Friday will be delayed to 1 pm to get the players used to the schedule of Saturday's game.
Head coach Rubi truly hopes to recover players for this new league appointment so Pozo and Melero, who did not make it to Bilbao over a muscle discomfort from the injury he suffered at UD Levante, could be available again. Be that as it may, everything will depend on how they are doing throughout the week.