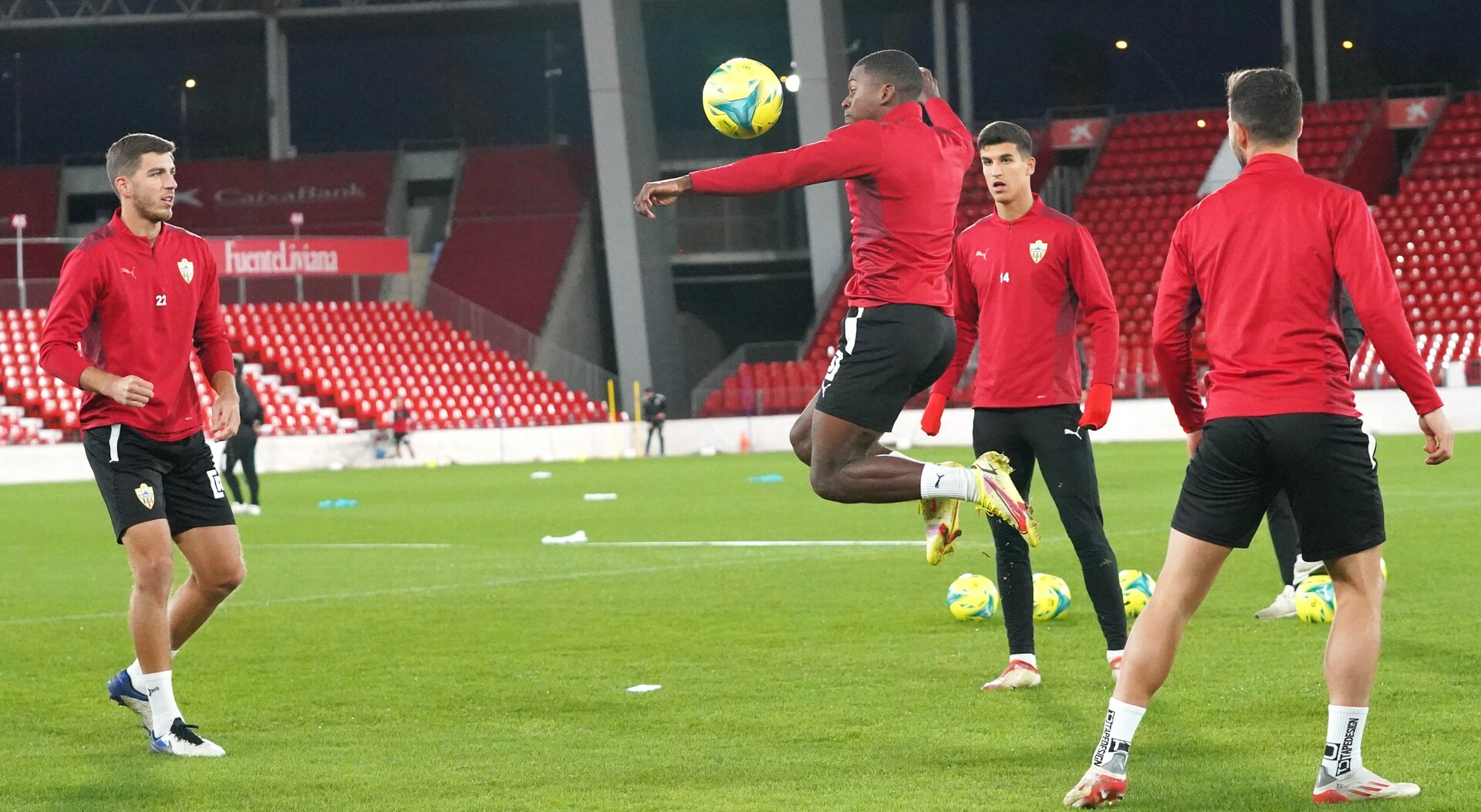 UD Almería does not take for granted SD Huesca at all
The Rojiblancos hope to be able to become the best version of themselves to outplay rivals of undoubted potential
UD Almería will be facing SD Huesca this Saturday at the Mediterráneo (kick-off 6:15pm Spain Time). It is the second consecutive home game and comes after seven consecutive victories for the Rojiblancos. The next rivals sit fourteenth in the table, but that does not mean anything as they have the ability to surprise anyone in the league.
Although SD Huesca are a mid-table team at the moment, they have undoubted potential, with quality and wide experience. Since they changed their head coach they have grown and at any moment they can achieve a positive result to keep going. They also obtain better results when playing away and their prime goal is to return to Primera Division, where they competed last season.
That is why Rubi said in the press conference prior to the game that we must be cautious, and that is because the Rojiblancos do not take for granted their rivals at all. In order to win, they know that they have to become the best version of themselves since the past does not count for this Saturday's fixture. So, as the players and head coach have been insisting during the week, high concentration is required to succeed.
The squad has carried out a final training session in the evening and behind closed doors at the Juegos Mediterraneos Stadium, and this Saturday, shortly before noon, the team will get togetherto face this new challenge.