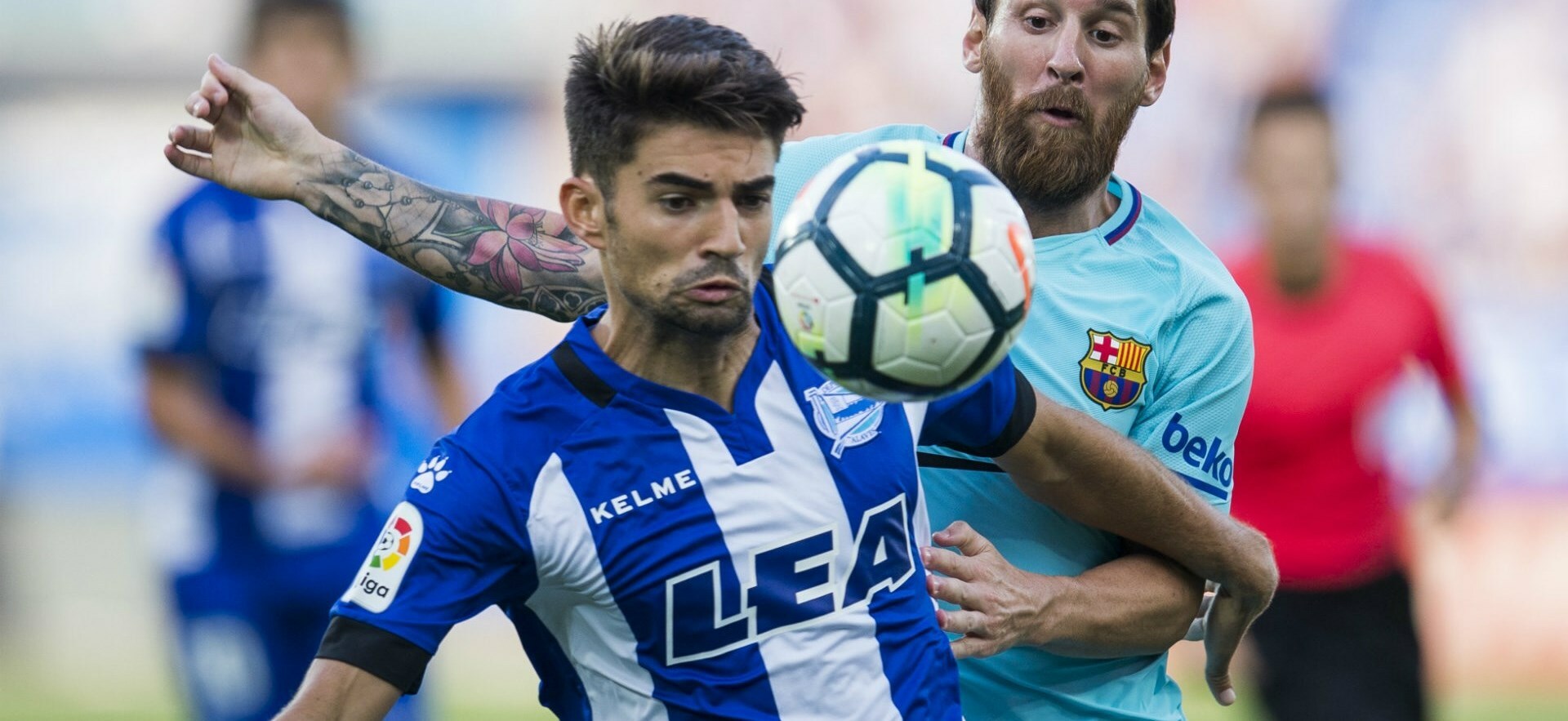 UD Almeria agree last minute loan transfer with midfielder Enzo Fernández
The son of Zidane signed up a few minutes before the transfer window closed in La Liga and becomes a new Almería player. Seven signings and six departures in one month
Enzo, the eldest son of Real Madrid's head coach Zinedine Zidane, has become the last-minute signing of UD Almeria in the January transfer window. He was taken on board in the final minutes just before midnight and it was the last recruitment that was registered in the LFP (Professional Football League). The club's CEO, Mohamed El Assy, had already dropped hints a few days ago: 'Stay tuned; anything can happen until the end of the transfer market.'
Enzo comes from the Clube Desportivo das Aves competing in the Primeira Liga (First Division of Portugal). He is a 24-year-old midfielder who is characterized by his quality and creativity with the ball at his feet, regardless of the fact that he can play in different positions in the hole and even in the wings. The player has a wide experience in the silver category of Spanish football, and good proof of this is that last season he played for Rayo Majadahonda with 34 appearances; 33 in the League and 1 in the Cup.
From 2004, Enzo played for the youth academies of Juventus and Real Madrid. He was invited by José Mourinho to train regularly with the club's first team and the French player debuted with Real Madrid Club de Futbol. Afterwards he signed for Deportivo Alavés, in the First Division, to later be transferred to the Swiss Lausanne-Sport. This latter club transferred him the previous year to Rayo Majadahonda. This season he joined the Portuguese Desportivo Aves and finally he has just signed for UD Almeria. He will wear the number 7 shirt until the end of the season and next year.
There have been many movements in the rojiblanco side during this winter transfer window. In just one month, there have been six departures: René, Rosic, Owona, Chema, Gaspar and Sekou; and seven signings: the keeps Sivera; the right-back Francis Guerrero; the centre-back David Costas; the midfielders Kaptoum, Fran Villalba and Enzo, and the striker Iván Barbero.
The team have 23 players in total and Appiah and Barbero, who signed up for the second team although they will spend more time with the first team.