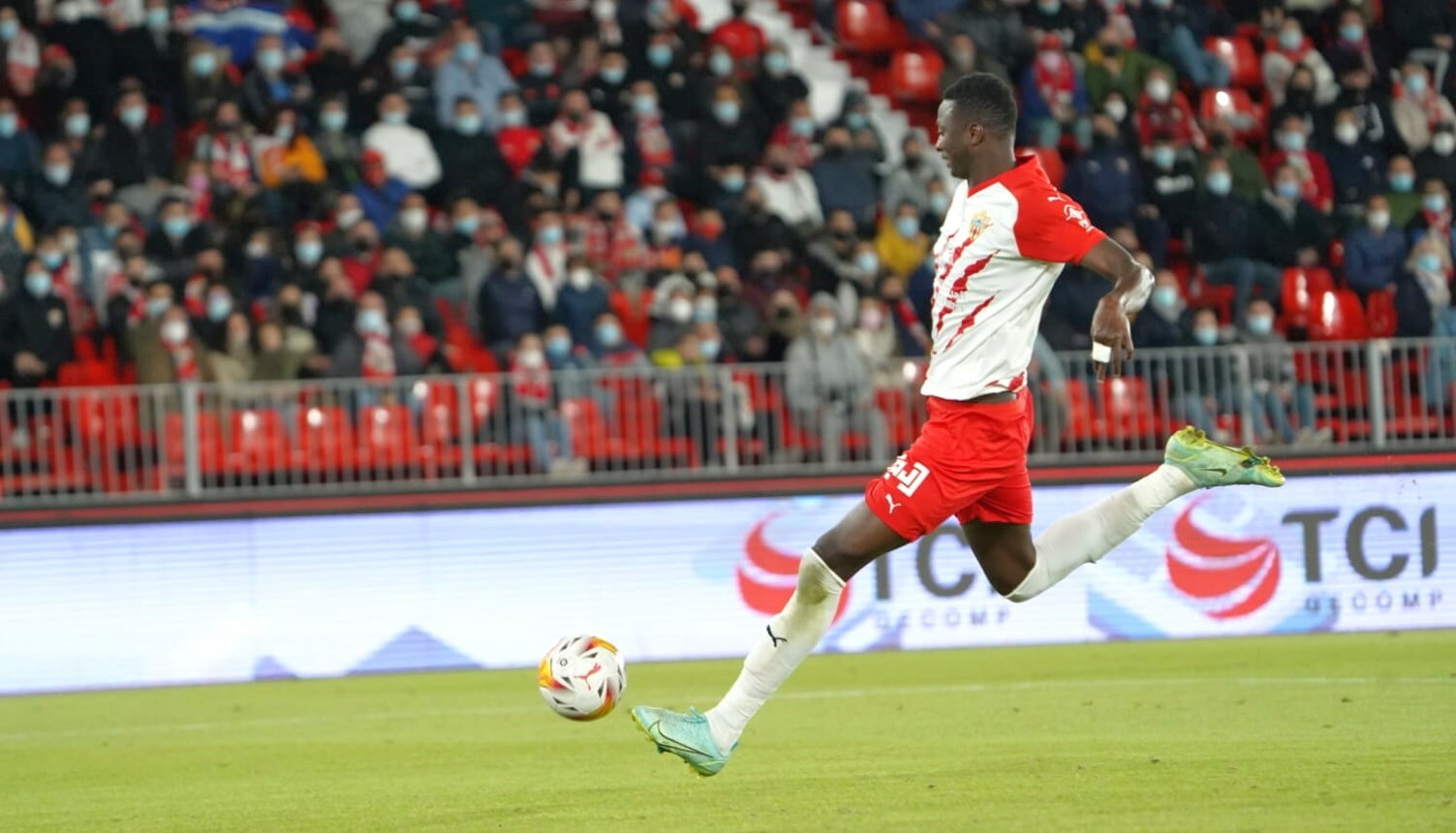 Two days off as midweeek games are over
UD Almería will be back in training on Wednesday ahead of Sunday's fixture in Ibiza. Sadiq will miss out following accumulation of yellow cards
Once midweek games are over, UD Almeria will be playing from Sunday to Sunday. For this reason, the squad will have two days off on Monday and Tuesday so the Rojiblancos can put their feet up after the recent tight schedule of the season.
The players will be taking part in a football practice at the training base on Wednesday morning (10:15am). It will be time to start thinking about their next trip to Ibiza on Sunday, 14 November. Sadiq will miss out on the involvement in the next game following accumulation of yellow cards. The match will be played on the island at 4pm (Spain Time). On Thursday and Friday, UD Almería will be exercising on the same training pitch while on Saturday, they will be training in the Stadium before catching their flight. The last two sessions will be conducted behind closed doors.
The Rojiblancos will now play one game a week, but fixtures will come thick and fast in December as the start of the Copa del Rey beckons. The first round is to kick off on Wednesday, 1 December and the Rojiblancos will find out their rivals in the Spanish Cup first round draw to be held on Friday, 19 November. In case of getting through to the next round, the second round draw will be taking place on Wednesday, 15 December.