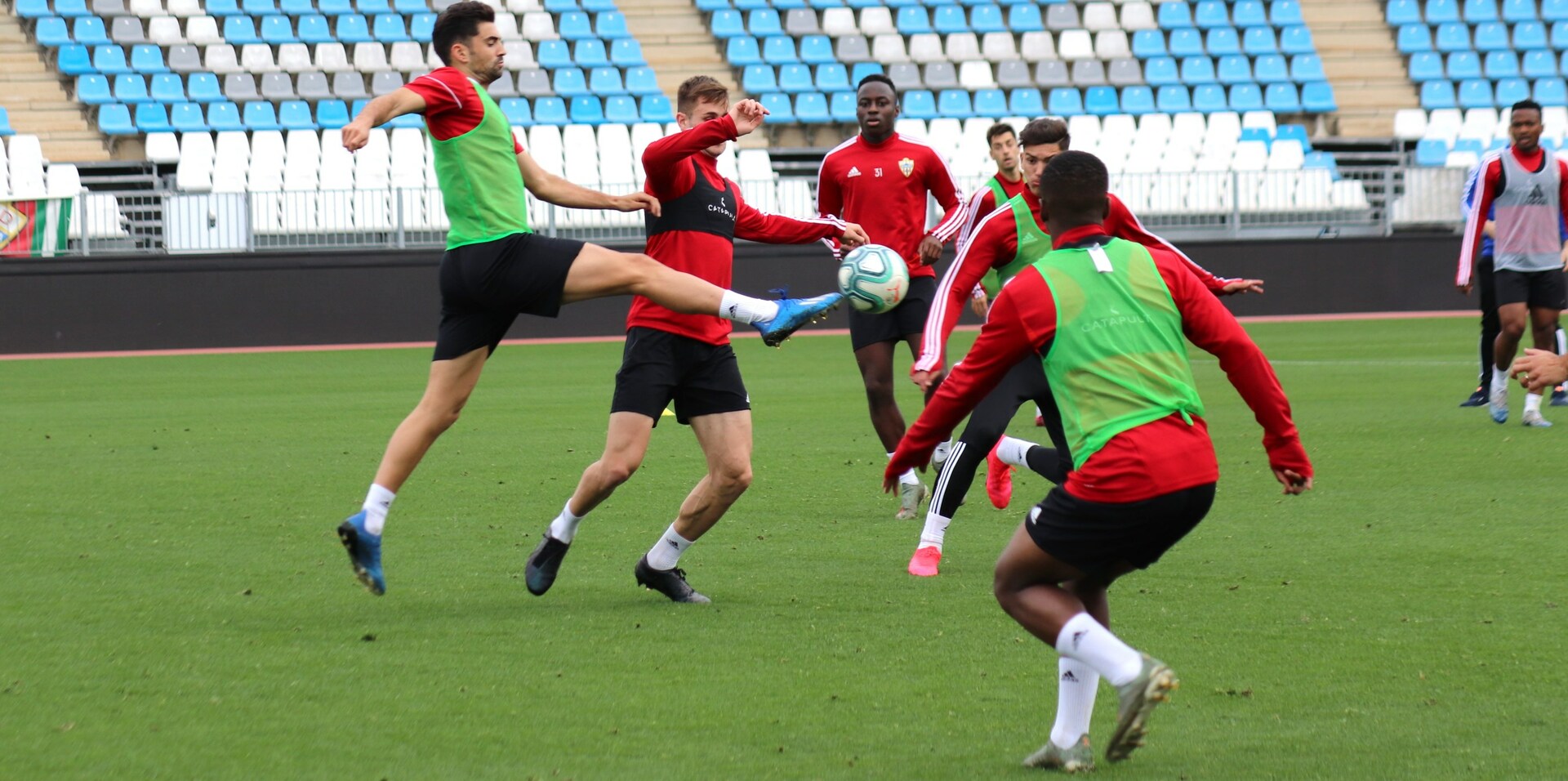 This match week could come the turning point in the Rojiblancos' path to success
The Rojiblancos focus on their next game against Deportivo de La Coruña with the aim of winning to continue on the top positions of the table
After six match days failing to win in the League, this match week could come the turning point in the Rojiblancos' path to success. Almeria are looking forward to turning things around in the championship and achieve a victory again in order to continue on the top positions in the table.
Despite the latest results, the Rojiblancos remain 3rd in the standings, although, right now, it is more difficult to close the gap (5 points) on the leaders and runners-up. Behind there are some teams that are coming closer to UD Almeria. That is why Saturday's game against Deportivo has great importance. Actually, every match is crucial in the race for promotion to First Division but this time there is a special relevance as previously mentioned.
The Squad returned to training turning their attention to the next meeting on Saturday, which will take place at 9 p.m. at Juegos Mediterraneos. In this sense, a double training session has been completed. The practice focused on physical aspects in the morning, and in the evening the players focused on different aspects of the game.
The Rojiblancos will be back in training, behind closed doors, both on Wednesday and Thursday.