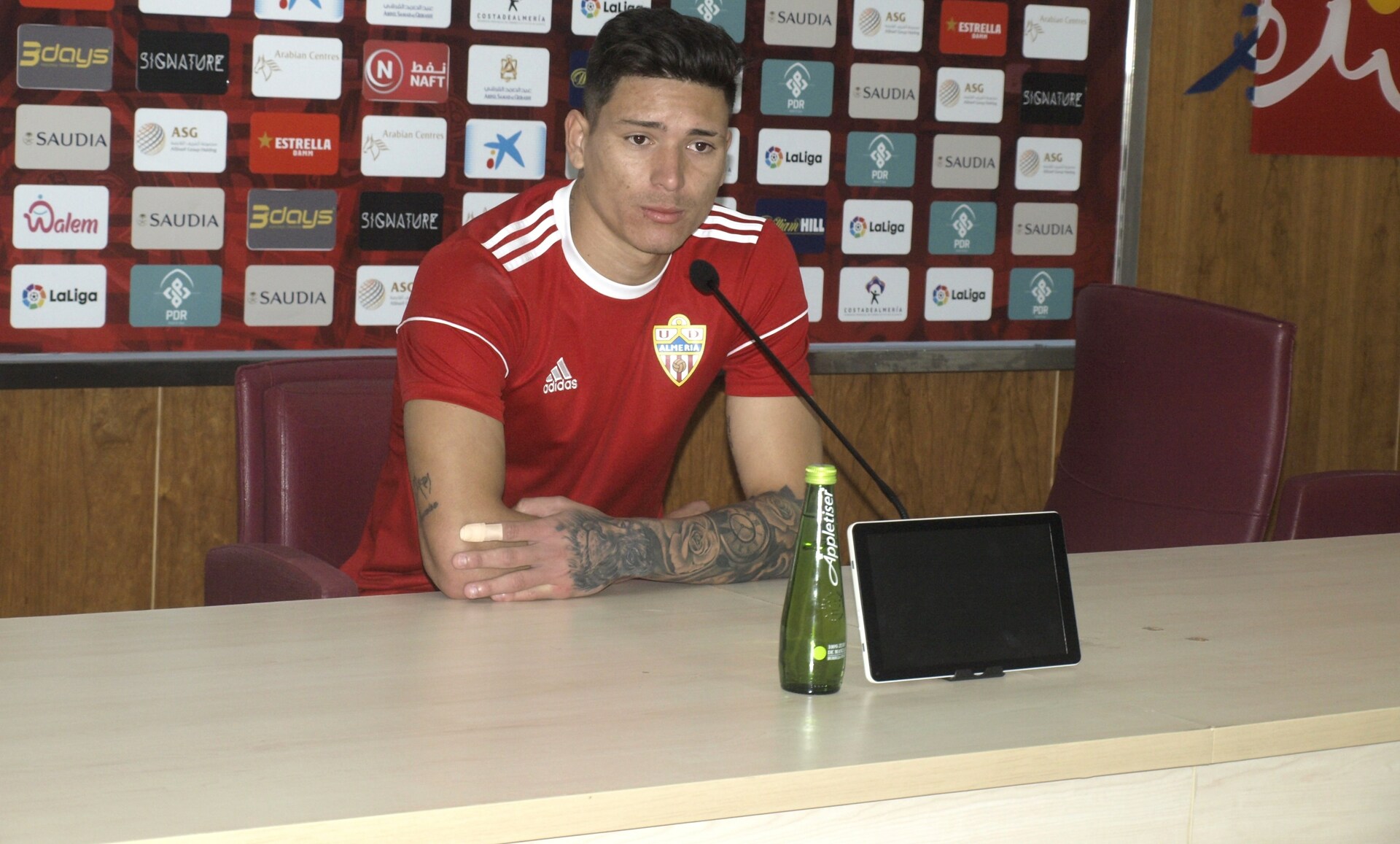 'There are still many games left and you have to face them humbly'
Darwin Núñez highlights that from the dressing room to the pitch the bond is stronger than ever and he has grown and found new levels of maturity since his arrival in Almería.
Darwin Núñez has appeared in the press room of the Juegos Mediterraneos Stadium in a week, in which Almeria defend their league leadership. The Uruguayan striker wanted to emphasise that 'there are still many games left and we have to face them humbly', regardless of whether it has been shown that the players have 'adapted very quickly to what the head coach wants'.
In any case, although the rojiblancos are topping the table, our striker has been self-critical. In his opinion, the side did not play well and it will be necessary to brush up on some details: 'It looks like we start the games feeling drowsy so the other teams want to take advantage and press us high up on the pitch. Then we usually get better in the second-half, but we have to change our attitude and get better at the start'.
When it comes to expressing how Almería should face the next encounters of the SmartBank League, he said 'it is easy to get there, but difficult to keep it. I believe that every match is difficult and things are tough in the second round so we will have to get tougher. We have to get into our game and keep up the good work'.
The UD Almeria's top scorer has also opened up about his lifestyle in Almeria. He feels really comfortable in the club and city. It seems everything is working out. 'Coming here was my dream and I am fulfilling it. They told me here that I had to keep my feet on the ground and I started taking care of myself. I hope to continue on this winning streak and I recognise my team-mates' specific contributions to the team'. He said.