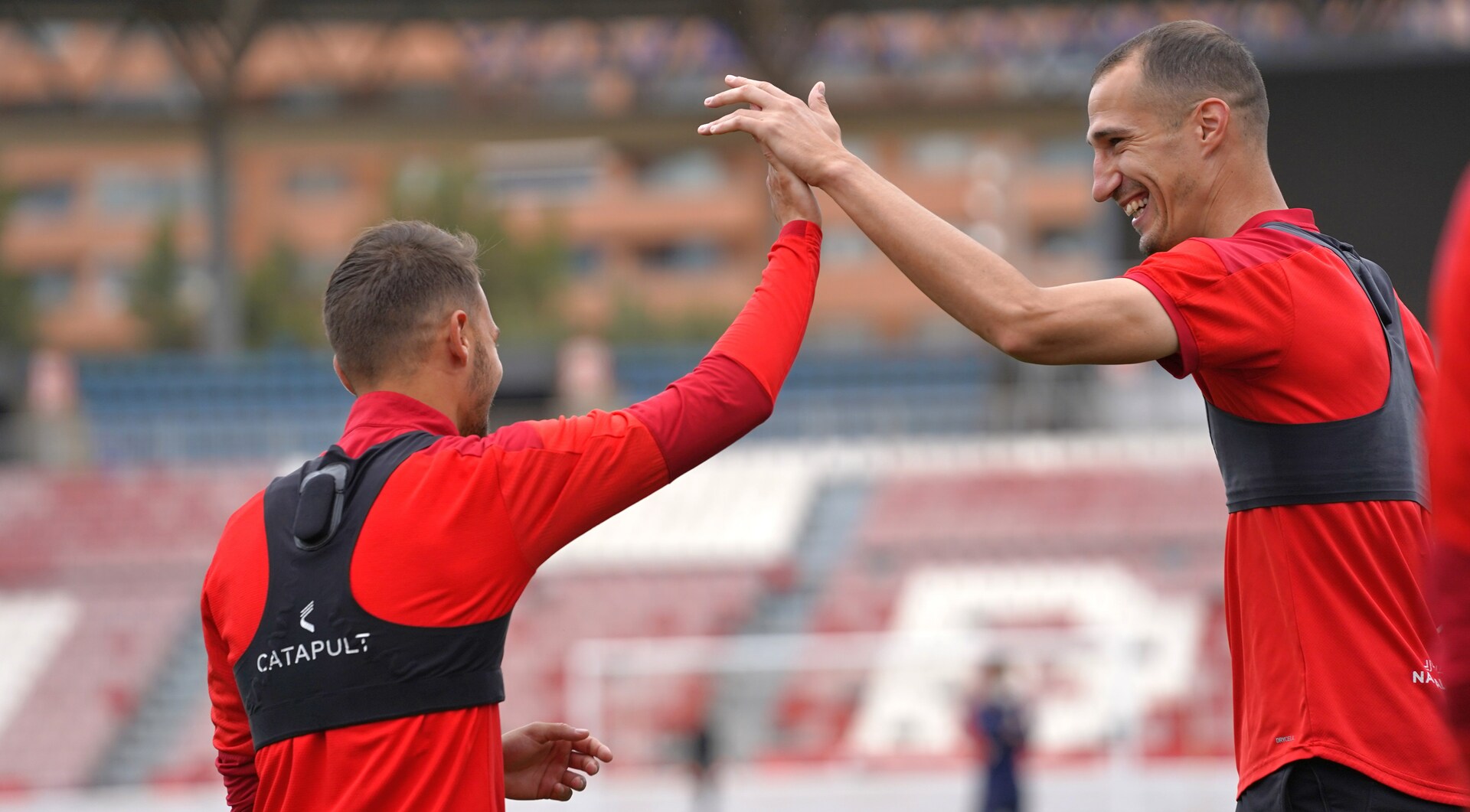 The Rojiblancos look to close out season with good vibes ahead of play-offs
The Rojiblancos fleshed out details during their last preparation for Sunday's fixture in Gijón
The UD Almería footballers fleshed out details during their last preparation for Sunday's match against Sporting de Gijón at El Molinón Stadium - Enrique Castro 'Quini' Stadium (kick-off 9:00 p.m. CEST). With the qualification for the play-offs earned, the Rojiblancos look to close out the 2020/21 season with good vibes as a means to go into the battle for promotion in the best possible way.
In addition, UD Almería will also go all out for all three points in a bid to reach the highest possible position in the standings and therefore, enjoy a home-field advantage in the second leg of the play-offs. The next adversaries from North Spain will be staking everything to book their place in the play-offs for promotion to the top tier, although their fate is not just in their own hands. It will be a challenging game, anyway.
The squad trained behind closed doors at the Juegos Mediterraneos Stadium, where the players are meeting again this Saturday. On Sunday, the UD Almeria travelling squad will be flying charter at 10:00 a.m. (CEST) with Gijón as a destination. Right-winger Juan Villar has already put on his boots and has performed part of the training along with his team-mates after recovering from his muscular injury.