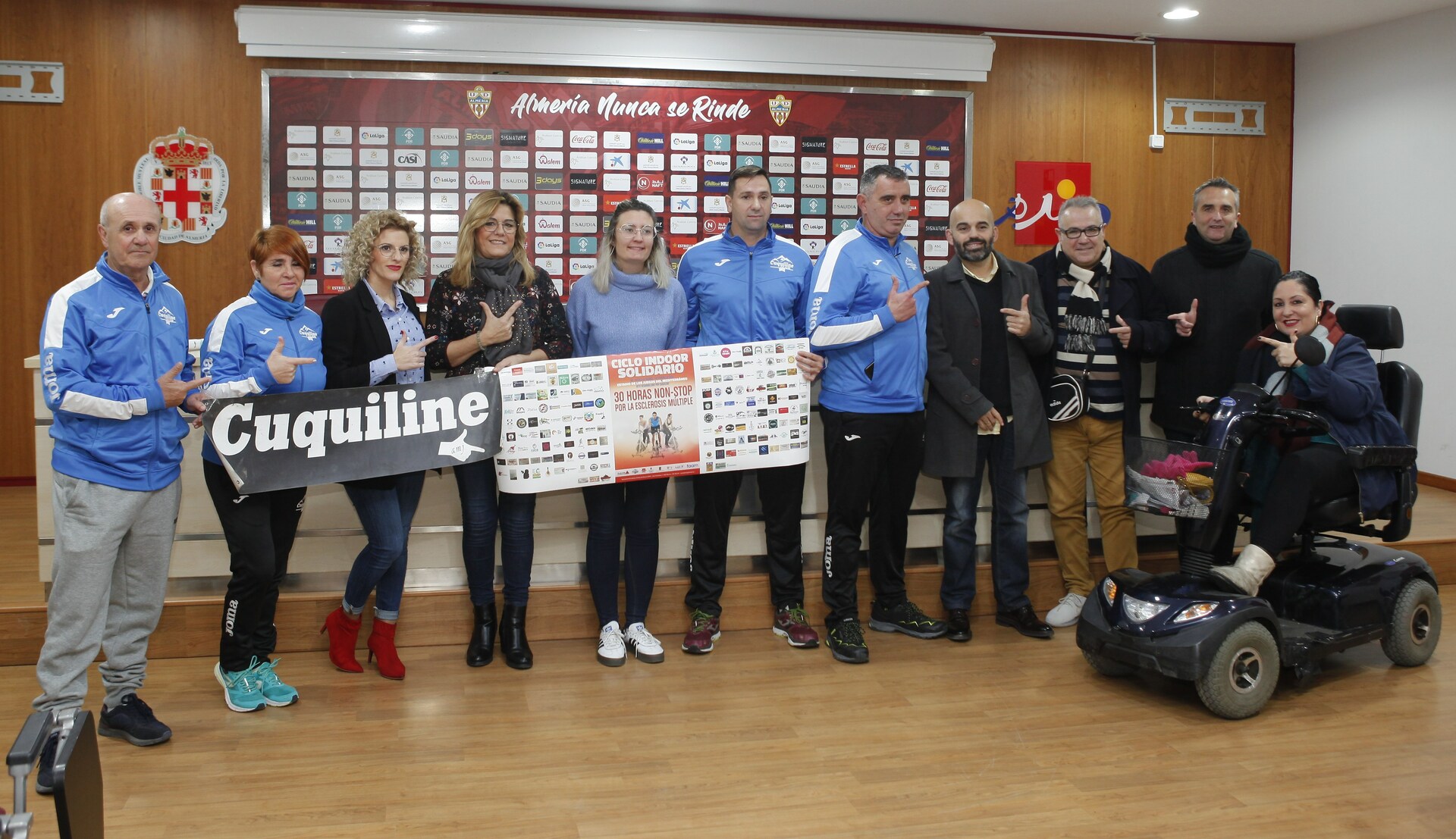 The club and their Foundation collaborate with the Multiple Sclerosis Challenge
Cuquiline Team will spend 30 hours non-stop spinning until the Almeria vs Racing match kick-off
The UD Almería and their Foundation showed their support and collaboration to the Fibromyalgia Challenge last year. This time, they will do it for Multiple Sclerosis. This time, the charity sports event will also take place at the Juegos Mediterraneos Stadium on February 6 and 7. The non-stop spinning challenge will begin 30 hours before the first rojiblanco team's game against Racing Santander (Friday, February 7 at 9:00 p.m.).
This is a charitable sporting activity promoted by AEMA (Association of Multiple Sclerosis of Almería), the Patronato Municipal de Deportes (Municipal Sports Board) and Cuquiline Team in order to raise funds in favour of people suffering from this disease, multiple sclerosis.
The sporting activity will consist of 30 hours of non-stop pedaling on an exercise bike. Cuquiline Team, who are formed by Rafa Fernández, Miguel Ríos and José Antonio Pérez ('Cuqui') will take part in the chalenge. This year, there will be one more bike in the challenge. Three of the bikes will be occupied by the challenge hosts and a the fourth one could be taken by anyone who wants to participate in the activity by making a donation. The challenge will take place on the turf grass area of the pitch, under the main stands and next to the Northern standing area.
This challenge will start On Thursday (2.50 p.m.) and it will take exactly 30 hours to complete it on Friday at 8.50 p.m, just 10 minutes before the kick-off of the next game corresponding to the matchday 27 of LaLiga Smartbank.