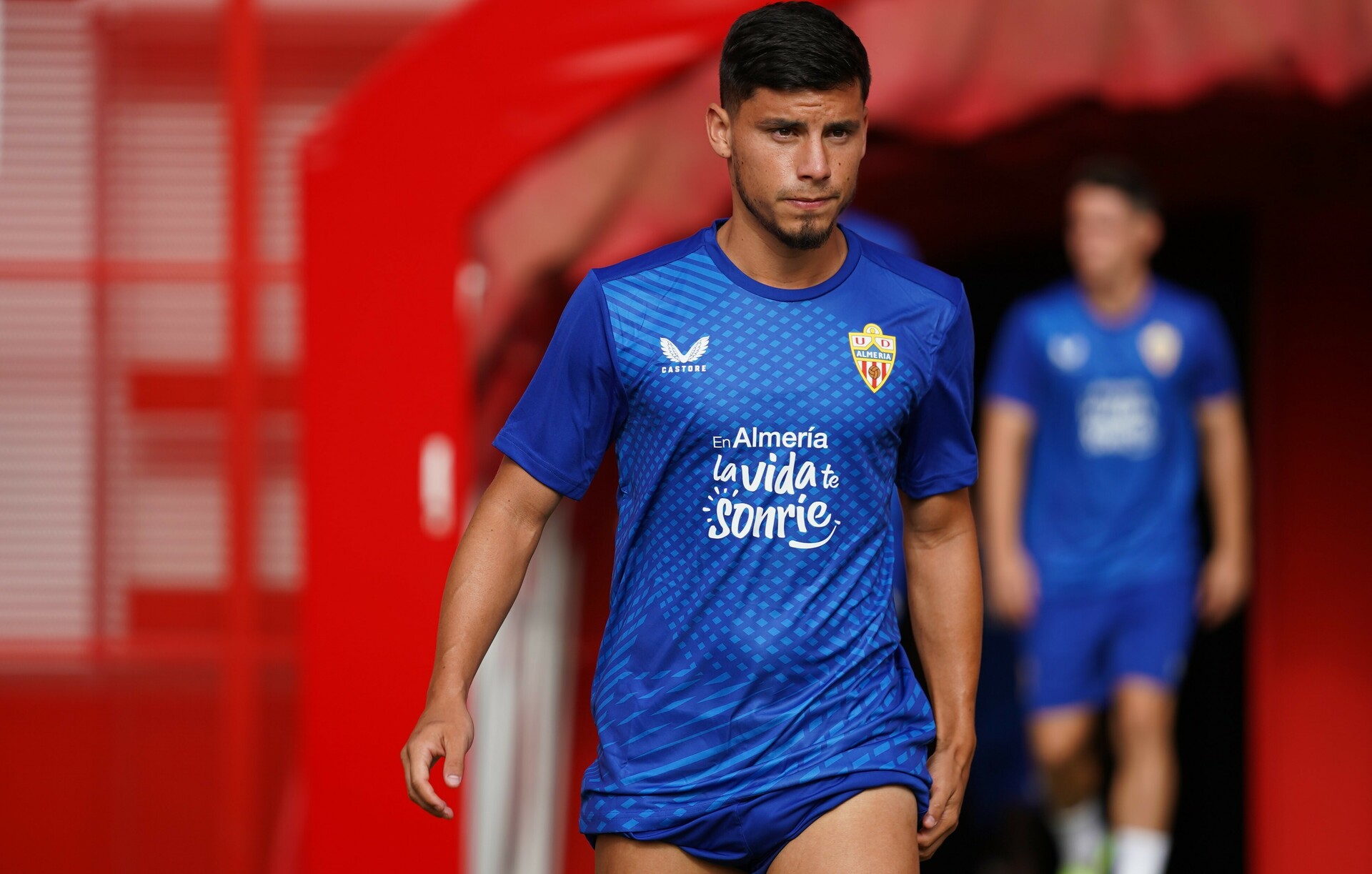 Robertone: We must show we're a strong, united group, eager to reverse the situation
The Argentinian central midfielder admits the team's own mistakes, yet states that they are on the right track, that things are done well on the pitch and that they will get their reward sooner or later
UD Almería central midfielder Lucas Robertone, who is having a brilliant start to the season, has spoken to the Club's official media and has not hesitated to underline ahead of Saturday's match against Valencia CF: 'We must show that we're a strong, united group eager to reverse the situation.' This is how the dressing room members are feeling at the moment as one of the UD Almería co-captains states.
'Despite having one point, we feel mentally well. We believe that we're on the right track. The results or that stroke of luck aren't helping us, but we must keep on trying. We do things well on the pitch and we'll have our reward sooner or later.'
Before the first training session of the week, head coach Vicente Moreno had a meeting with his squad. 'When you suffer blows like this, it's hard. The best thing is to try to leave them behind as soon as possible. The gaffer does well to analyse the game on the first day of the week, make a fresh start and think about what's coming next, which will be a tough and difficult encounter. It'll have to be prepared a lot,' the 26-year-old pointed out. 
Robertone also reflected the following: 'We've scored in four of the first five games, but we've also conceded and that's what is condemning us, especially in attacks. We create a lot chances, but we're not having the effectiveness of last season. They're streaks and I'm convinced that ours is going to change because we're working for it.' 
On a personal level, the Concordia native commented: 'I try to continue doing things as before, improving myself day by day on the pitch and helping the team.'
When asked if he aspires to be able reach the Argentina squad, the former Argentina U23 international responded: 'Of course, but I know that I'm from a country that is world champion and it isn't easy at all. I try to keep calm, keep up the good work and improve myself to have a better chance that I could get that first senior international call-up.'