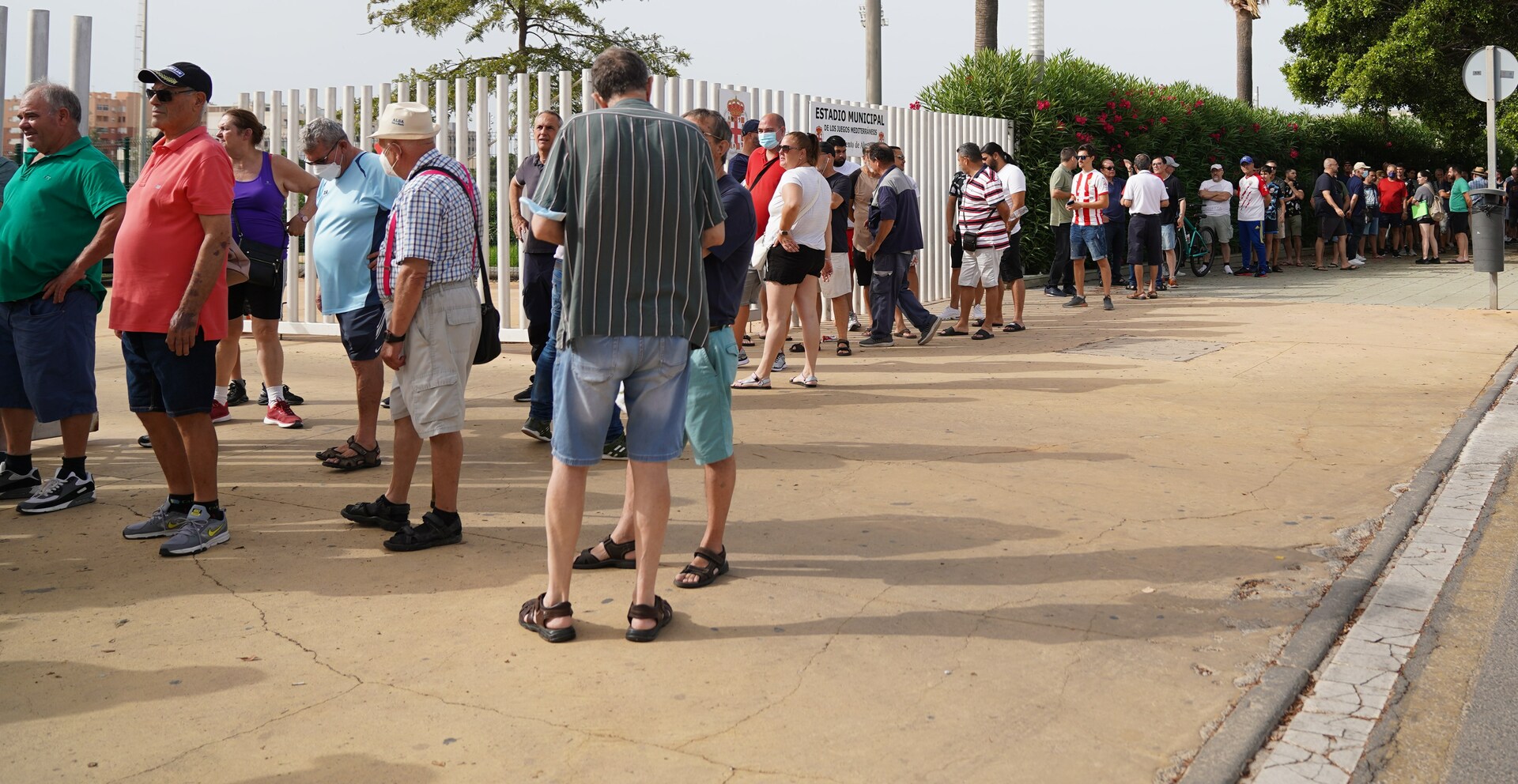 Season-ticket holders never put off until tomorrow what they can do today
Great demand for online and in person seasonal card renewals with deadline set on Friday, 22 July
UD Almería's Season Ticket campaign for the 2022/23 season has started with a renewal period that will last until next Friday, 22 July. From the first day online and in-person renewals at the new Power Horse Stadium box offices have been significant. In fact, growing queues have been formed at the sports venue, yet online renewals have been made quickly.
From early in the morning there were already supporters joining the queue at the gates of the Stadium, and in the same way the website abonados.udalmeriasad.com began to receive countless online renewals being essential to provide the ID number with letter, date of birth and the identification code that appears at the top left of the season card of the previous campaign; in this case without the letter. Renewals will only be allowed for the same seat from last season, and the same person can process several season ticket renewals.
The system offers the option 'añadir abono' to renew another. Then supporters can decide how to obtain their cards either physically or in format with QR code on their mobile phones. Online renewals end at 8pm on Friday, 22 July.
Regarding in-person renewals, the opening hours are from Monday to Friday (9:30am to 8pm) until Friday, 22 July. In this case fans have to present their DNI (ID cards) as well as their Season Ticket cards from last season at the box office. Those season-ticket holders who do not renew within the established period will lose their status of season-ticket holder, as well as their seats.
The Club has set the date of Monday, 25 July for changes of allocation of those who have previously renewed their season ticket. Nor should be forgotten that UD Almeria fans wishing to obtain their seasonal cards as new members as they did not have it the previous campaign, they will have to make a pre-booking at abonados.udalmeriasad.com filling in all the requested information. The period is now open until 10am on Monday, 18 July. Subsequently, taking into account the progress of the renewals, the Club will check whether or not there is availability for the new season tickets, which will be communicated by email.