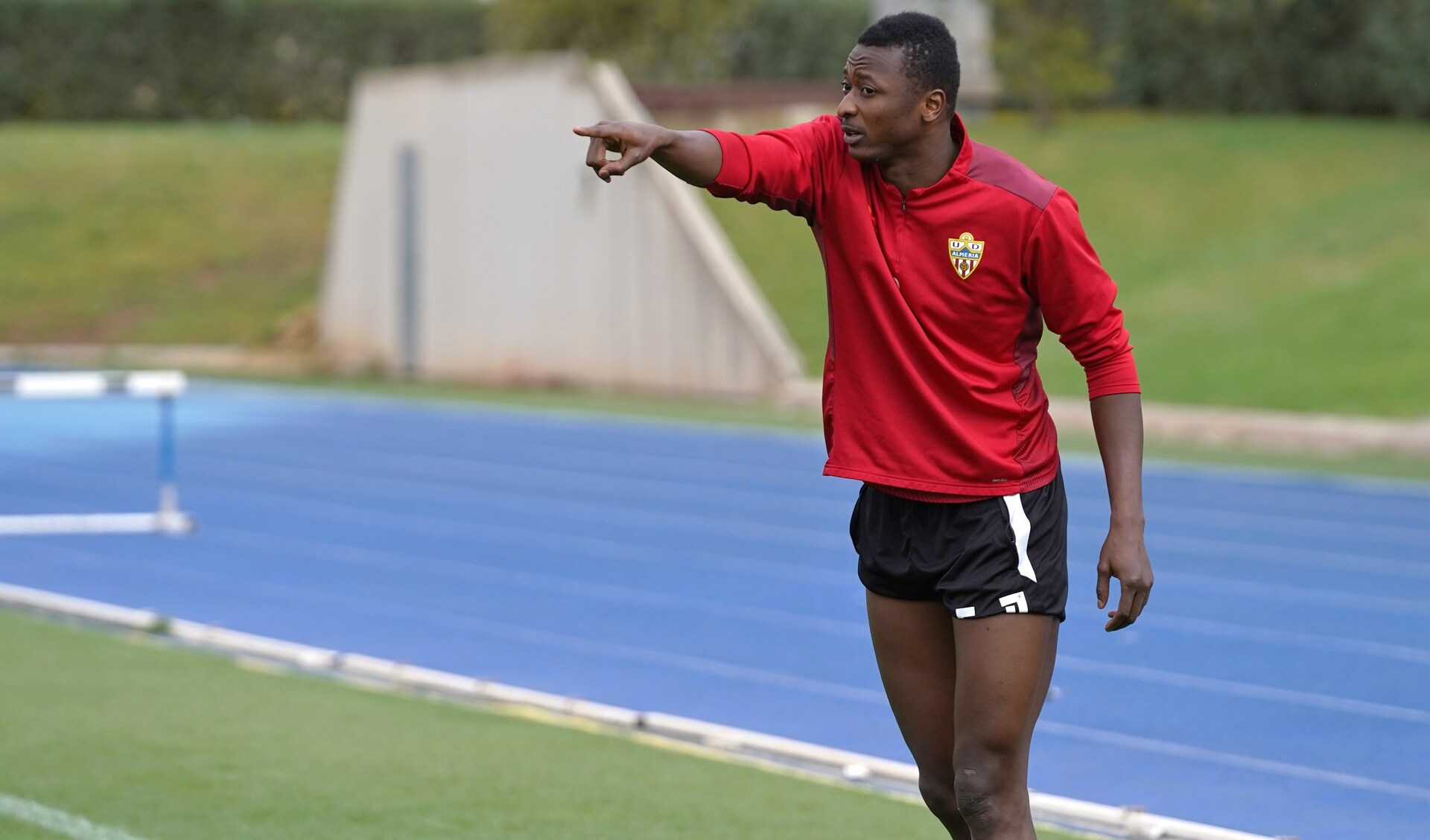 Sadiq, Robertone and Makaridze are in full training
UD Almería have trained on the Anexo ground before moving to the Stadium this Friday. Carriço and Juan Villar exercise on the sidelines
Sadiq, Robertone and Makaridze were the highlights of Thursday's training at the Anexo Juegos Mediterraneos. The Nigerian forward had been doing individual workouts during the previous training days; the Argentinian midfielder was given the all-clear from the medical staff last Wednesday and has now fully integrated into the group; last but not least, the Georgian goalkeeper had permission from the Club to take a few days off as he has just become the proud father of a baby girl. In addition, Carriço and Juan Villar have been exercising on the sidelines.
UD Almería continue with their preparations ahead of Monday's clash in Tenerife within a six-day training week. This Thursday's football practice has been lighter working on set-pieces and strategy. The Rojiblancos will start to focus on the tactical drills from this Friday at the Mediterraneo with an eye to defeat direct rivals in the race for promotion to the top flight.
Juanjo Nieto, Chumi and Iván Martos, the three squad members who have undergone surgery in recent weeks, remain out of action.