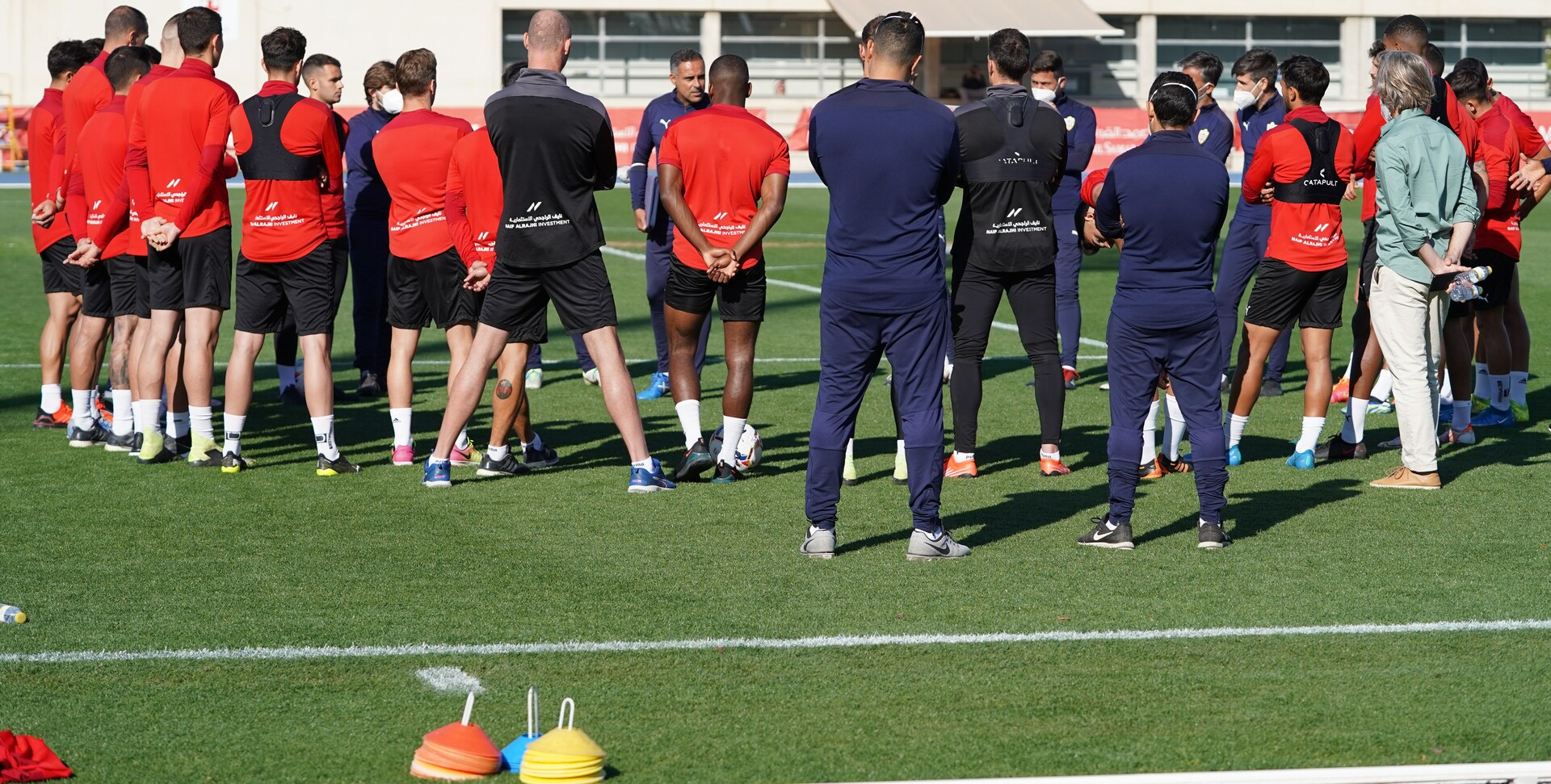 Recovery exercises... and time for reflection before taking on Espanyol
Almería had a 10-week undefeated run of games with 8 wins -6 consecutive victories- and 2 draws in the first half of the season.
UD Almería got back into training this Tuesday after having Monday off. The players will be getting some rest on Wednesday too as a recovery strategy given that this week is rather long. The Rojiblancos will not be playing their next official game until Monday, 19 April, when the Rojiblancos squad host current table-toppers Espanyol at the Juegos Mediterraneos (kick-off 9 p.m. Spain Time).
The players return to work on Thursday without interruption until Sunday; there will be four training sessions to prepare for the game against Espanyol de Barcelona, ​​which will be an important test for the Almeria first-team, who will go into this league appointment on the back of two back-to-back defeats and having added only 5 of the last 18 points. The last results have complicated their chances for automatic promotion, but not the possibility of moving into the top flight.
The first football practice of the week has served not only to recover physically after the game, but also to take some time to reflect on what has been commented. The two different routes to earn promotion to Primera Division are automatic promotion and the play-offs. Getting promoting through the first is quite difficult, but not impossible. In fact, head coach José Gomes thinks that collecting the 24 remaining points could be feasible.
In the first half of the season, Almería had a 10-week undefeated run of matches with eight wins and two draws. Six of those triumphs were achieved consecutively, some against rivals that they will have to compete against again with the likes of Mirandés, Real Oviedo, Tenerife and Albacete.
The Rojiblancos have to improve certain aspects of their game and get down to work. In addition, they cannot lack motivation because if they do not win automatic promotion, it will be necessary to reach the play-offs placed in the best possible position and get psyched up for those games.
All this situation has led the team to reflection before getting the training session started in which those contenders who played the most minutes in Zaragoza performed active recovery exercises, while the rest of their team-mates played games in reduced-size pitches on the Anexo ground.