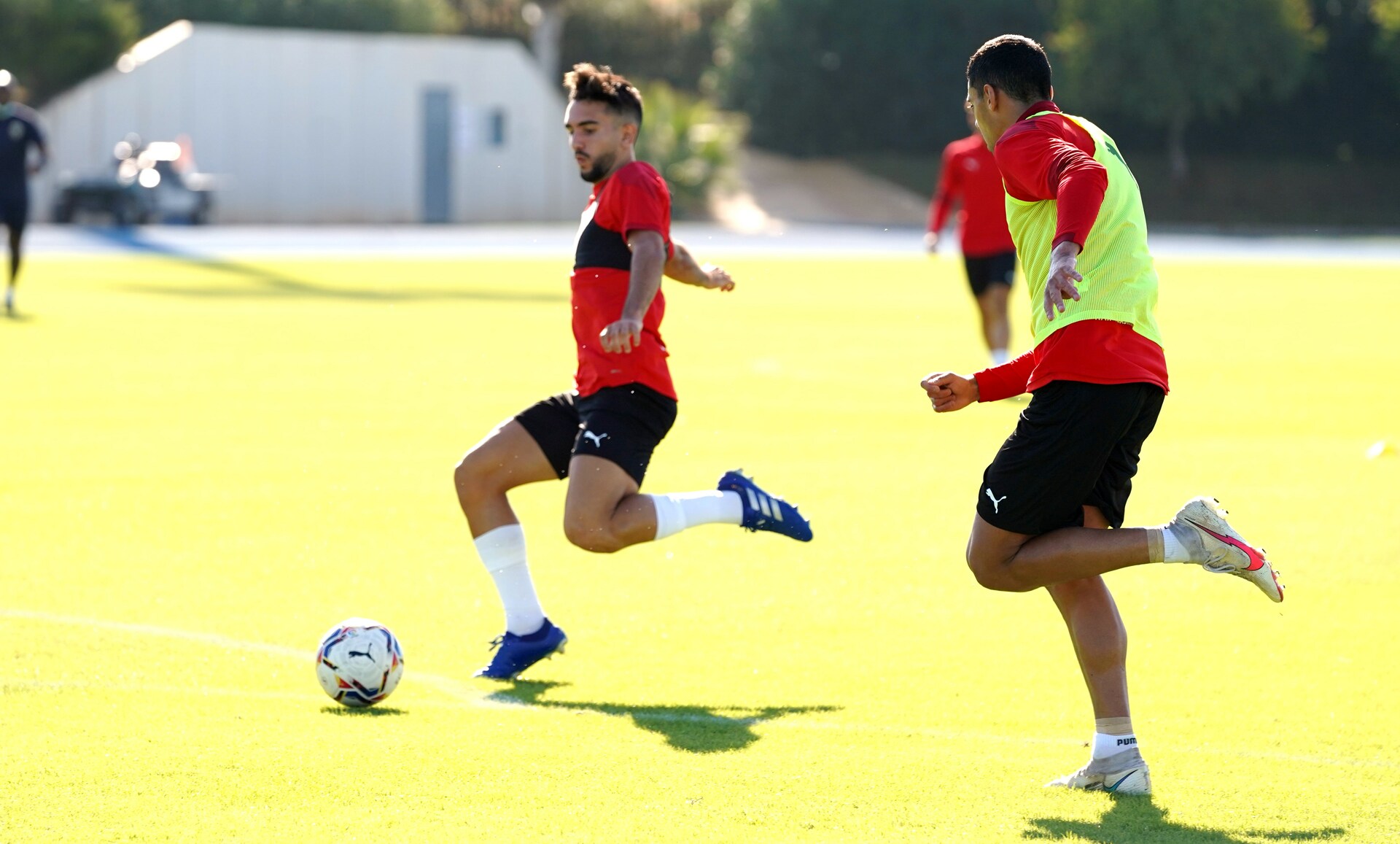 More than two hours of training putting a keen focus on the match against Logroñés
The Rojiblancos took part in a complete and practical football preparation. Jordi Escobar exercises individually
Almería begun to prepare themselves for the match that they play against Logroñés on Saturday at the Las Gaunas Stadium, and did so with a really intense and practical training session that it took more than two hours to complete it.
The Rojiblancos began their activity on the indoor warm-up track at the Juegos Mediterraneos Stadium and afterwards continued working at the Anexo training ground. The players were provided with a realistic training session to test their decision-making skills by using match scenarios. The squad are aiming at facing this new away league meeting feeling powerful and confident.
Signed, sealed, delivered…Jordi Escolar, the last signing made in the summer transfer window, whose transfer move was completed in the last minutes of the deadline, has already joined the Almeria team's preparations and exercised individually.
The squad will have two more days to get ready ahead of their upcoming trip to Logroño (La Rioja) on Friday afternoon.