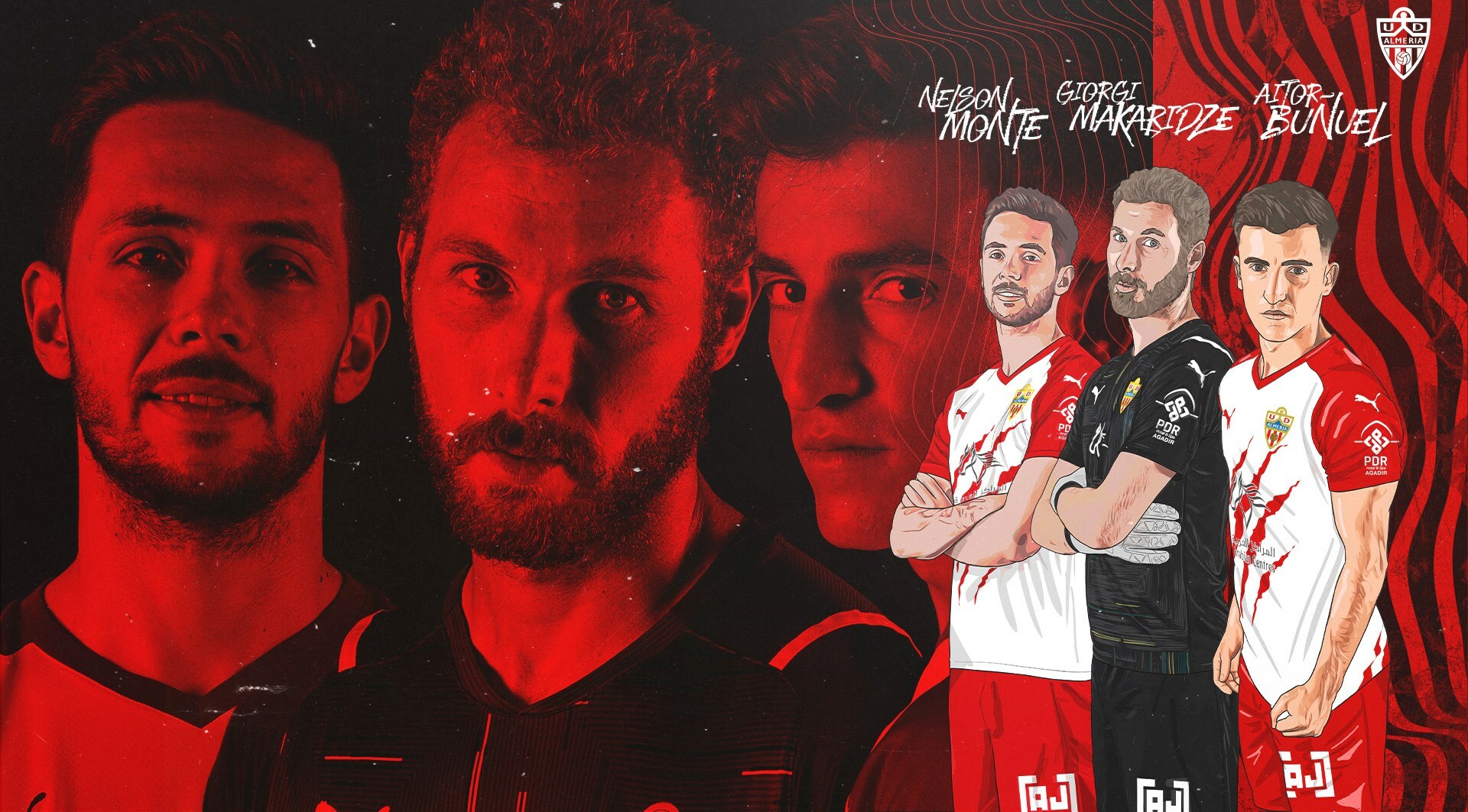 Makaridze, Nelson and Aitor Buñuel will not be retained
The contracts of the 3 players will not be renewed. UD Almeria are compiling the annual retained/released list ahead of their promotion back to the top flight
UD Almería have begun to plan the 2022/23 season as they return to Spain's top flight LaLiga Santander as second-tier champions. The Club Sports Management are holding meetings with head coach Rubi to lay the foundations of the new project for the top tier of Spanish football.
The first names of the released list have been announced. Goalkeeper Giorgi Makaridze and right-back Aitor Buñuel's contracts expire on 30th June and none of them will continue at UD Almeria. Both arrived in the past 2020/21 season on a two-year deal which has now been concluded.
Makaridze has played a total of 33 league fixtures; 32 appearances in the previous campaign and 1 in the recently completed one, in addition to the three times the Georgian goalie was between the sticks in the Spanish Cup.
Aitor Buñuel has worn the Rojiblancos shirt 34 times. The 24-year-old right-back was lined up in 15 league games, 1 play-off game and 4 Copa del Rey matches over the 2020/21. He has played 13 LaLiga SmartBank fixtures as well as 1 Spanish Cup game over the course of the 2021/22 campaign.
Nelson Monte checked in at UD Almería in March 2022, once the January transfer window was over, albeit due to Russia's invasion of Ukraine and the suspension of the competition in this Eastern European country, FIFA authorised foreign players competing in this championship to play in other countries until the end of this season. The Portuguese player has not played any game as a Rojiblanco though.
UD Almería would like to thank them for their professionalism and commitment to the Club during their stay as Rojiblancos. Meanwhile, the Club wishes them best of luck in their future endeavors.