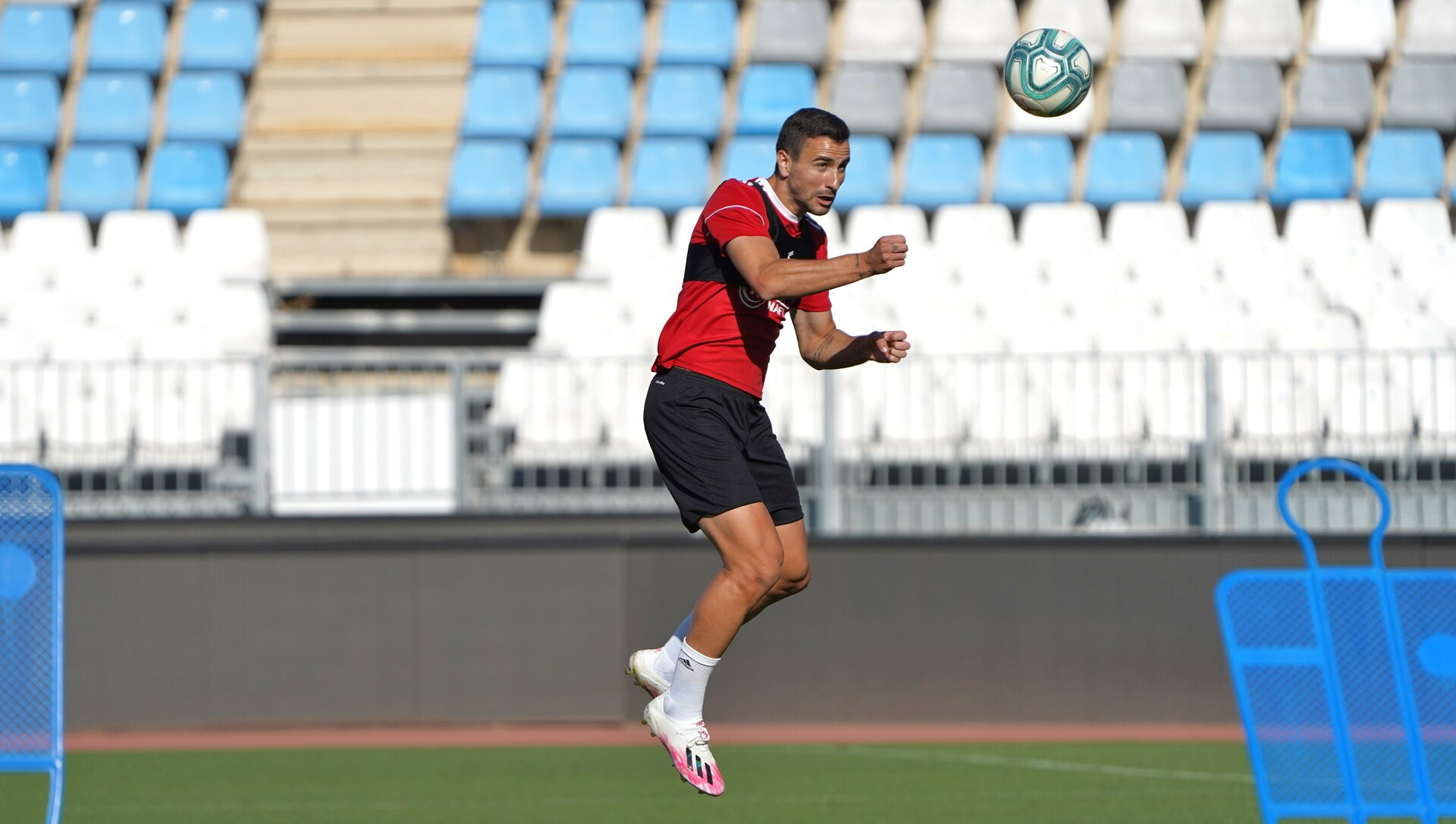 Juan Muñoz: 'We are going to fight to go far this season'
The centre-forward highlights that UD Almería will attempt to show their very own football style onto the pitch
Juan Muñoz is one of the UD Almería players who reminds us constantly that 'the Second Division is very complicated', especially this year, and that 'nothing has been decided yet during this final stretch.' In this sense, the footballer stressed in a conversation on UDA Radio that 'because of everything that has happened' at this time 'nobody should take the competition for granted. We are going to fight to go far and achieve the goal of moving up to the First Division, which is what all of us want from the beginning of the season,' he added.
LaLiga SmartBank returns to action with the opening match from the season restart between Rayo and Albacete. The latter will be Almería's next rivals on Sunday. Both sides have to complete a suspended game that it could not be finished last year. The Utrera-born attacker acknowledged that he is going to watch it on TV because he is 'eager for this to start and because it will be a little weird game' due to the fact that they will play only a 45-minute half. It is the first fixture taking place behind closed doors and it will enable Almeria 'to witness Albacete's form to prepare ourselves based on their performance and result.'
In the striker's opinion, UD Almería should focus on teamwork in order to get the three points at Carlos Belmonte. Juan Muñoz also expressed: 'games differ from each other; each opponent is very different. We are going to play as we have done it before in every match. Our main aim is to bag the three points and show our very own football style onto the pitch,' he stressed.
The resumed season will not be a return to normality. Stadiums across Spain will not be utterly silent, even though seats and stands will be empty. Crowdless matches will let fans and viewers hear conversations between players and coaches, first-name terms or deafening defence calls. The 24-year-old striker spoke about this fact, defining himself as 'a player who tends to remain silent' when he plays, although he does try to 'give some messages of encouragement'; this is essential: 'For me, the most important thing is to have positive confidence.'