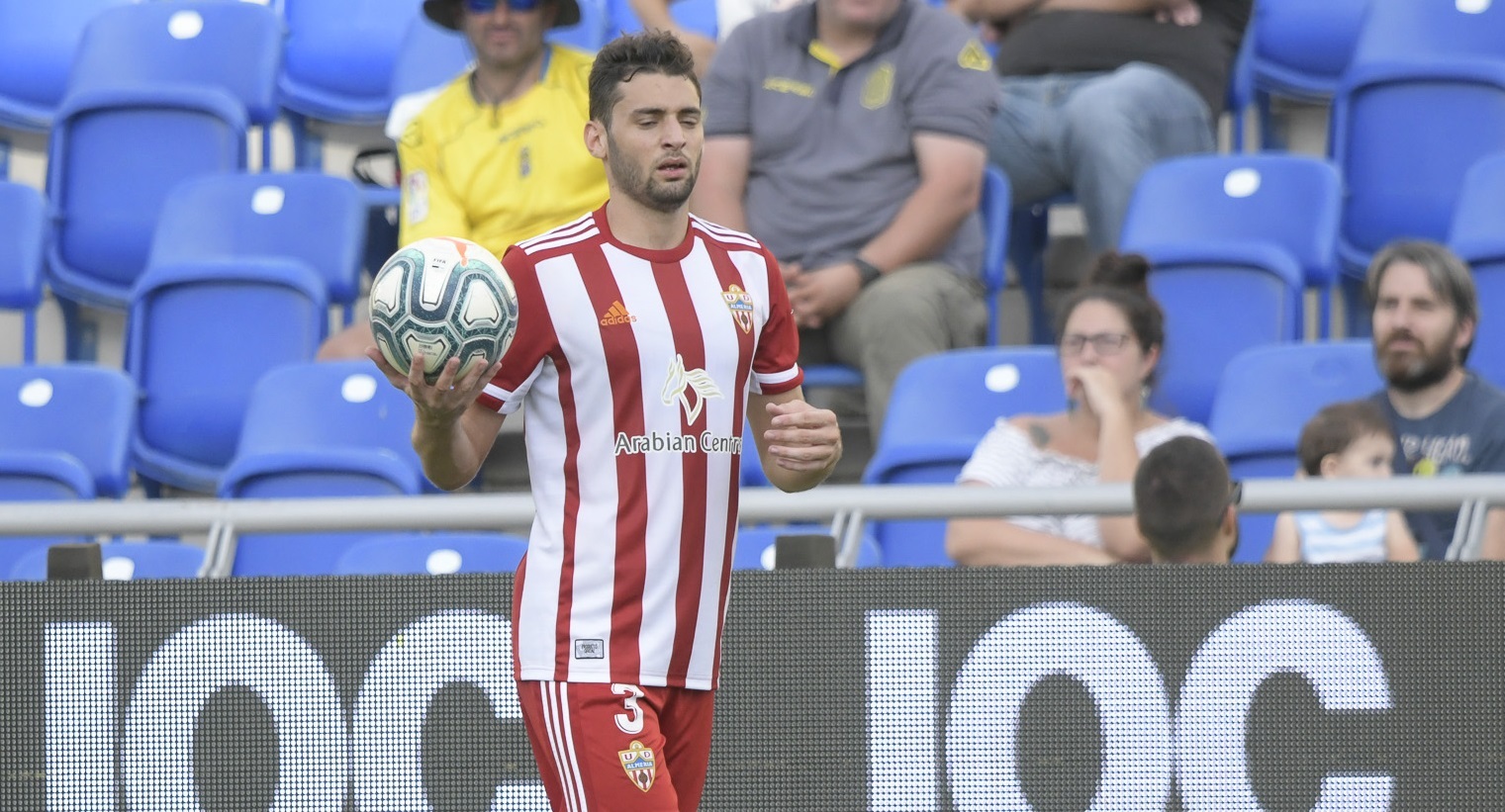 Iván Martos extends his contract with Almería until June 2024
Last year, the left-back signed a contract with UD Almeria until 2022, it has now be extended for two more seasons
Despite the interruption of the championship over coronavirus, UD Almeria do not stop its activity. In this sense, the club continue to think about planning for the future. If Sergio Aguza agreed a new contract as a Rojiblanco last week…Now it is Iván Martos' turn to sign his contract extension with Almeria until June 2024.
After the Catalan already signed a new professional contract until 2022 that came into force in the current year, he has put pen to paper this week. However, the performance of the 22-year-old footballer has led the club to keep him in the team until 2024.
Having said that, Iván Martos is the player from the squad who has played the most games; 29 of the 31 fixtures. The defender missed only a couple of games, both of them due to suspension. Moreover, he has displayed versatility, also playing as centre-back on several occasions.
The player born in Manresa, Catalonia, completes his seventh season at UD Almería. His arrival dates back to the 2013/14 season, fresh out of U-16 Almeria to be part of U-19 Almeria B, in which he was playing for in the past 2014-2015 campaign. He debuted in U-19 Almeria A in the National 'Division de Honor' the following year. In the 2016/17 season he finally took the leap, and played for Almeria B.
Iván Martos debuted in the UD Almeria first team against Oviedo, still when he belonged to the B team. He holds a tight grip onto the Spanish Second Division since his debut at Carlos Tartiere and committed his future to the club until 2022. Almeria have decided to retain the influential defender and therefore, he has signed a new two-year contract until 2024.