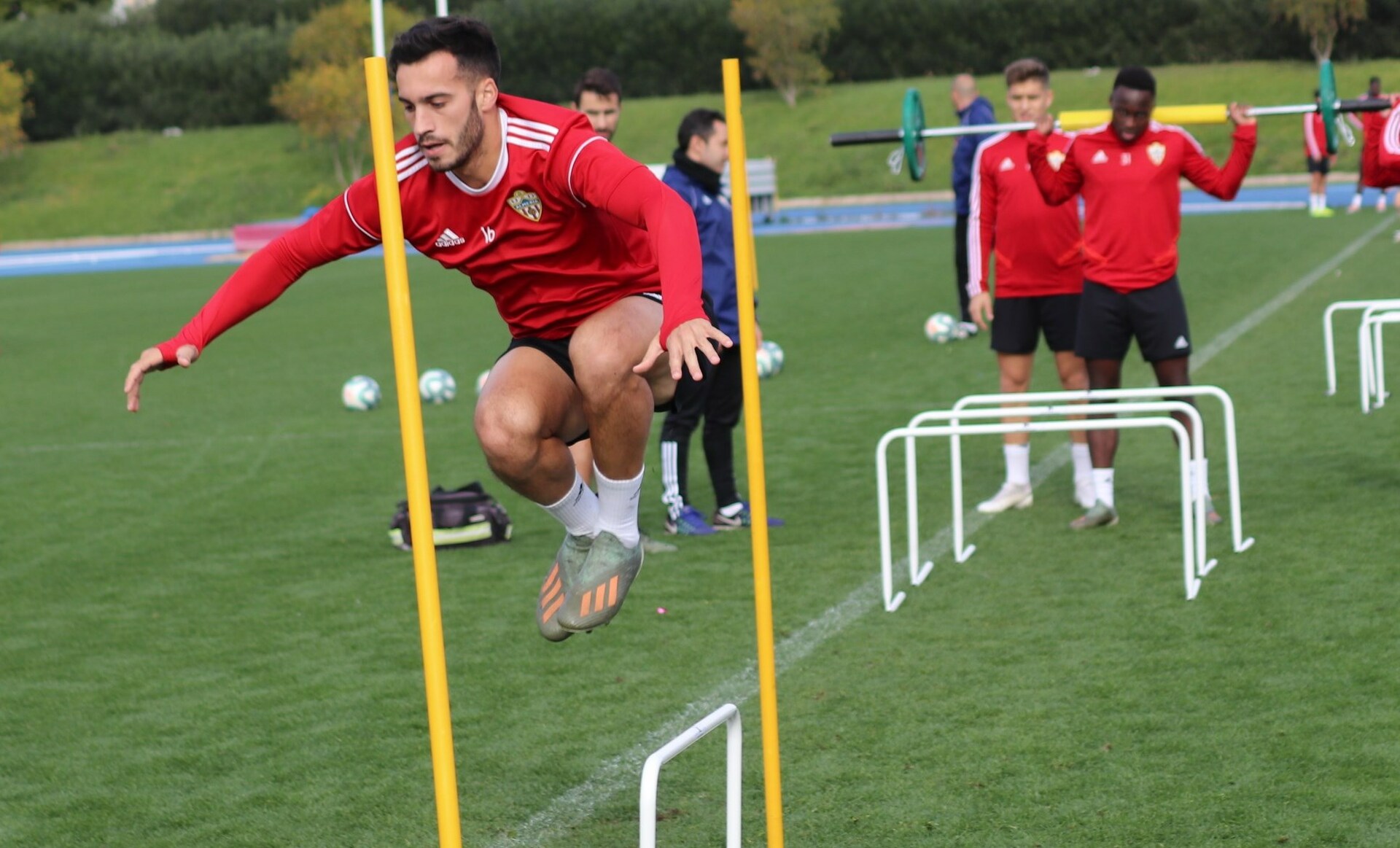 'It is time not to slack off but continue in the same vein'
Lazo explains in UDA Radio that 'teamwork is the key to success'
Sixteen weeks later, Almeria return to face another Smart Bank League match as leaders. The side had to dig deep and give one of the best performances of the campaign so far to emerge victorious. This is what José Carlos Lazo said in an interview on UDA Radio: 'Being leaders is such a great satisfaction and we are glad for the Club and especially for the fans; but what we have to do now is not to slack off and continue in the same vein so the team can strengthen their hold on first place. We know that any team could beat us.'
The victory in Extremadura sees Almeria as the team with the best result according to the goals away rule in the Second Division (22 points). This fact gives the players a boost in confidence led by José María Gutiérrez: 'building a rock-solid defence is the key to succeed these days, because the number of teams pressing high up the pitch increased by far in the Second Division. We must continue to improve in the defensive strategy', said Lazo.
In Extremadura they suffered a lot and the players are aware of it: 'The teams already know us and know the speed and danger we have when we attack. From now on, every game will be different and it will be increasingly difficult. We know that the other day was not the best game of the season but we pulled our socks up to win the three points', says the player born in Cadiz. 'Such a 11-point gap was almost impossible to bridge. Catching the table-topping Cadiz is a great motivation to continue working hard and continue at the top'.
Lazo does not hesitate that the key to having a successful season is 'working as a team on and off the field is essential. It helps us to move forward and it is what best defines this side'. Precisely he stepped down as a top scorer of the team in favour of the Uruguayan Darwin. We have to win and gain promotion to First Division', explained to UDA Radio. The winger also mentioned that Elche are a very solid, strong team that defends well as we could witnessed in the first round. 'It will be a tough game because we are two teams who like to press high up the pitch and I believe we will have to do things very well if we want to win', concluded Lazo.