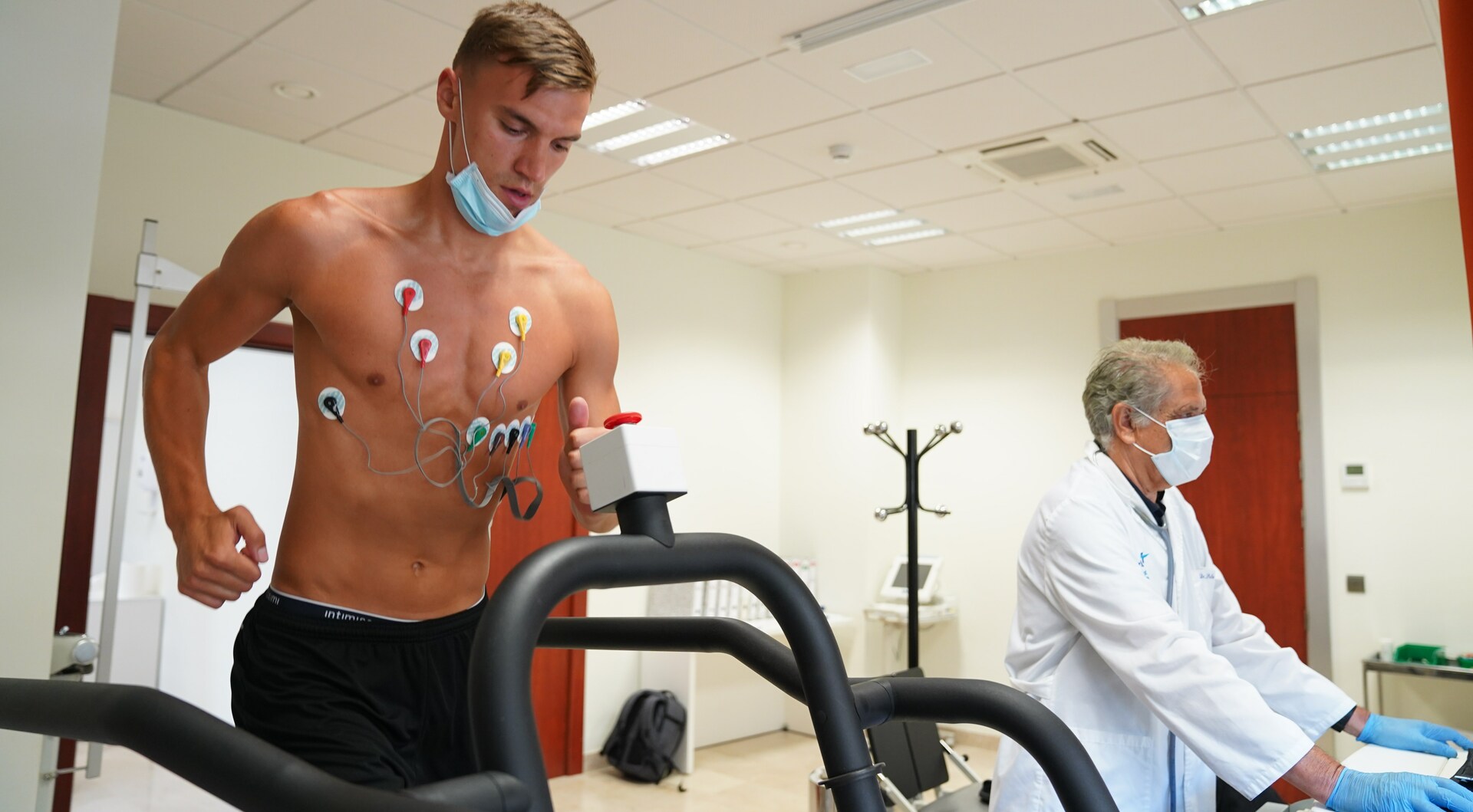 In-depth pre-season medical testing as UD Almeria get players ready
The players undergo various medical tests before traveling to Marbella for a 16-day get-together as part of their pre-season preparations
Almería have just kick-started their pre-season the right after a twelve-day holiday by undergoing different medical tests before the team's two-week get-together. The Rojiblancos are travelling to Marbella this Tuesday and will kick off their annual pre-season from 1st to 16th September.
During the weekend the players, as well as the coaching staff, managers and employees directly linked to the team, have undergone the usual PCR and serology testing to rule out coronavirus infections. These tests have been carried out in different places depending on the footballers and backroom staff's short break holiday destinations.
The week has already started off well with everyone ready for their medical examination prior to pre-season preparations. The first-team UD Almeria squad and those Almeria B homegrown players who are travelling to take part in the team's get-together in Marbella have undergone not only blood and cardiac stress tests, but also echocardiograms carried out at the cardiology services of ​​the Vithas Virgen del Mar Hospital in Almeria.
Bear in mind that the Rojiblancos will stay at The Westin La Quinta Hotel, located in the town of Benahavis, and will work their way back to full fitness again at the Marbella Football Center facilities, which is the same sports venue chosen in previous years.
During this stage, UD Almería will conduct training sessions and also plan to play a total of eight friendly matches against opponents competing in the Spanish third-tier, second-tier and top-flight (Segunda B, LaLiga SmartBank and LaLiga Santander)
As aforementioned, UD Almería will head to Marbella this Tuesday after having new PCR tests done, as established by LaLiga's protocol.