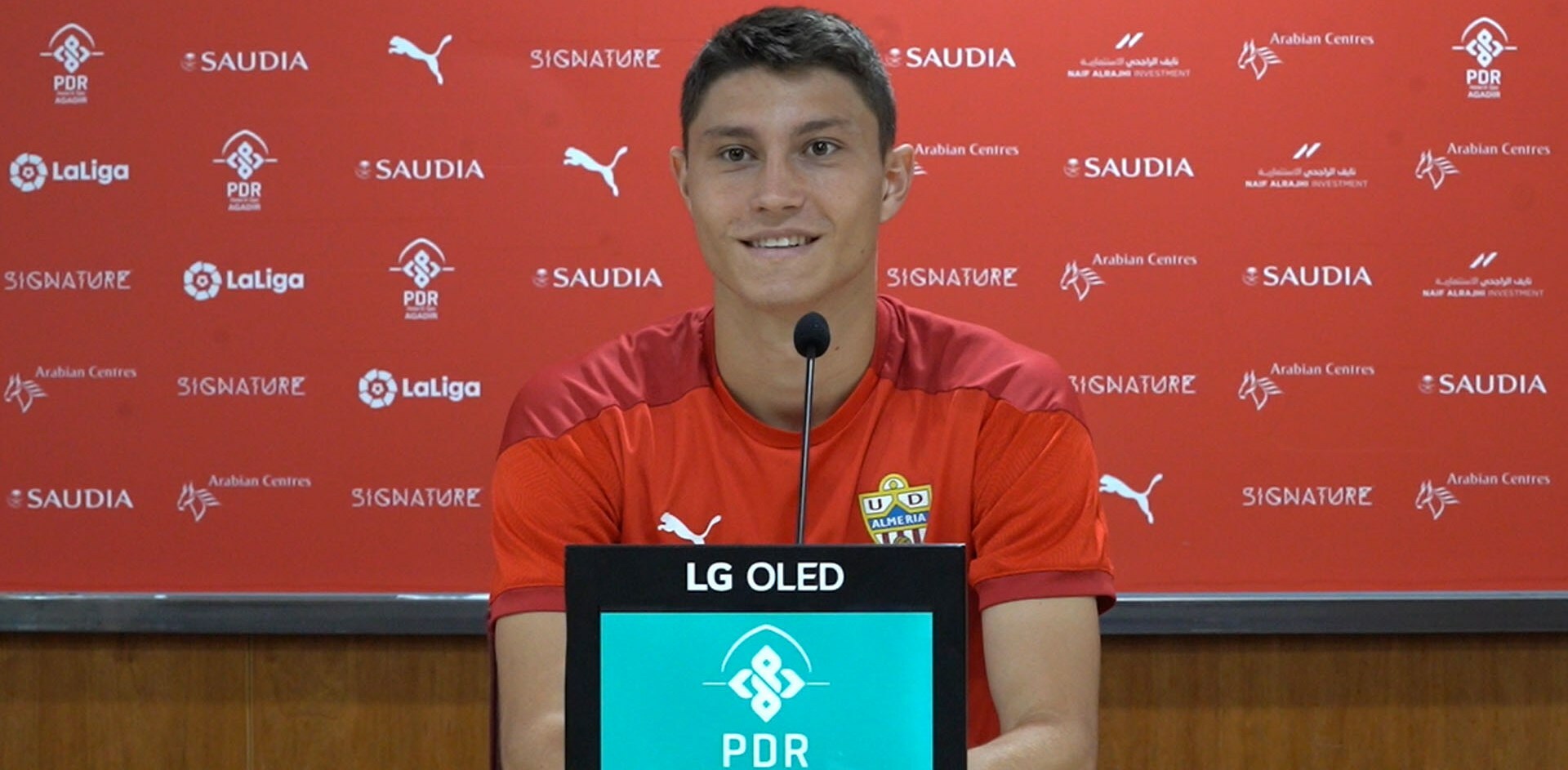 'I feel this is a very ambitious project, with fully committed and excited people'
Jorge Cuenca states that UD Almería 'have a style of play based on playing out from the back'
Jorge Cuenca, who debuted for Almeria in the first official match against Lugo, stated that he feels that 'this is a very ambitious project, with fully committed and excited people'. That is why, the centre-back did not hesitate to express his deep desire to achieve the objectives during a press conference given to the club's official media.
The defender firmly believes that 'a compact team' was noticeable during the Rojiblanco team's debut in LaLiga SmartBank. So much so that he pointed out: 'We are all elated. I would not highlight the individual contributions, but great teamwork.'
Since he joined the squad, he has been able to confirm that José Gomes is keen on 'a style of play based on playing out from the back.' He already had the opportunity to demonstrate that this is one of his characteristics on the playing field. Nonetheless, he is fully aware that 'there are situations in which we cannot make it that way and then we have to play long balls. Of course, with the insistence on the effective control of the ball as part of Almeria's DNA.
The forthcoming fixture against Sporting de Gijón next Sunday has been defined by the player as 'tough'. In this sense, Jorge Cuenca explained: 'They come from a good run of results, but we will be playing on home turf. Let's do our very best and see how it turns out. We would like to derail their unbeaten run.'