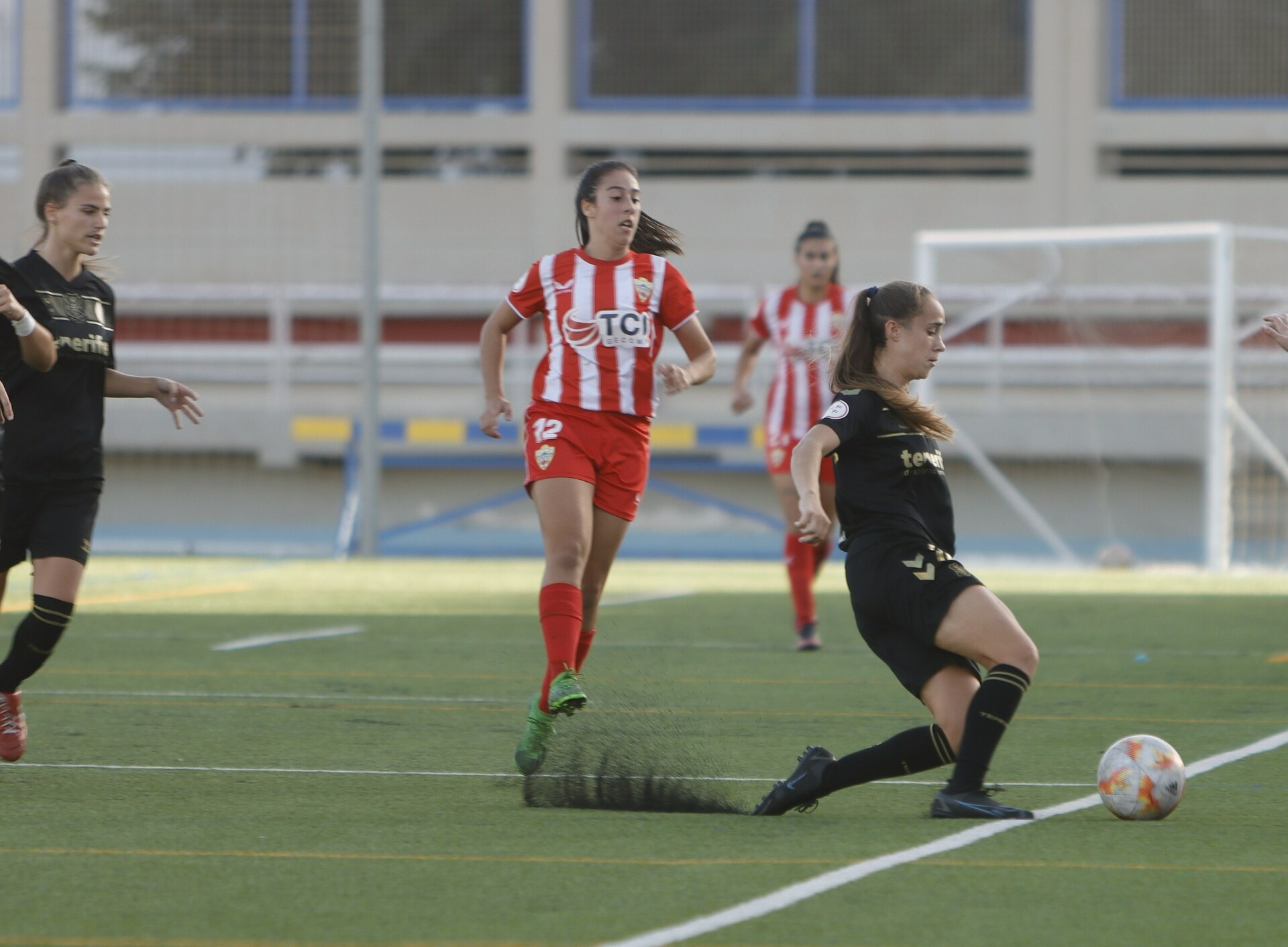 UD Almería Women looking to defeat Levante UD 'B' Women
The Rojiblancas visit the runners-up from the Comunidad Valenciana at 10am (Spanish Time) this Sunday
UD Almería Women will have an outing to the Levante UD Sports Complex to face a stern test against the current runners-up in the women's league. The Rojiblancas will go into this contest after recording a valuable draw against one of the rivals that are fighting to the death to achieve promotion to a higher tier, CD Femarguín SPAR Gran Canaria. The girls from UD almeria hope to keep those good vibes and get at least a fair result like the one achieved in the first half of the season with that goalless stalemate.
Levante UD 'B' Women will give everything to earn automatic promotion to the Primera RFEF against Madrid CCF, who will also be the Rojiblancas' next rivals. 
Right now, the Madrid-based group are the pacesetters on 60 points, yet the Valencianas sit second with 59 points what means that it is really tight at the top of the table. In addition, the latest run of results by the Levante UD 'B' team is better, since they have not lost since the 5th March and have celebrated back-to-back triumphs.