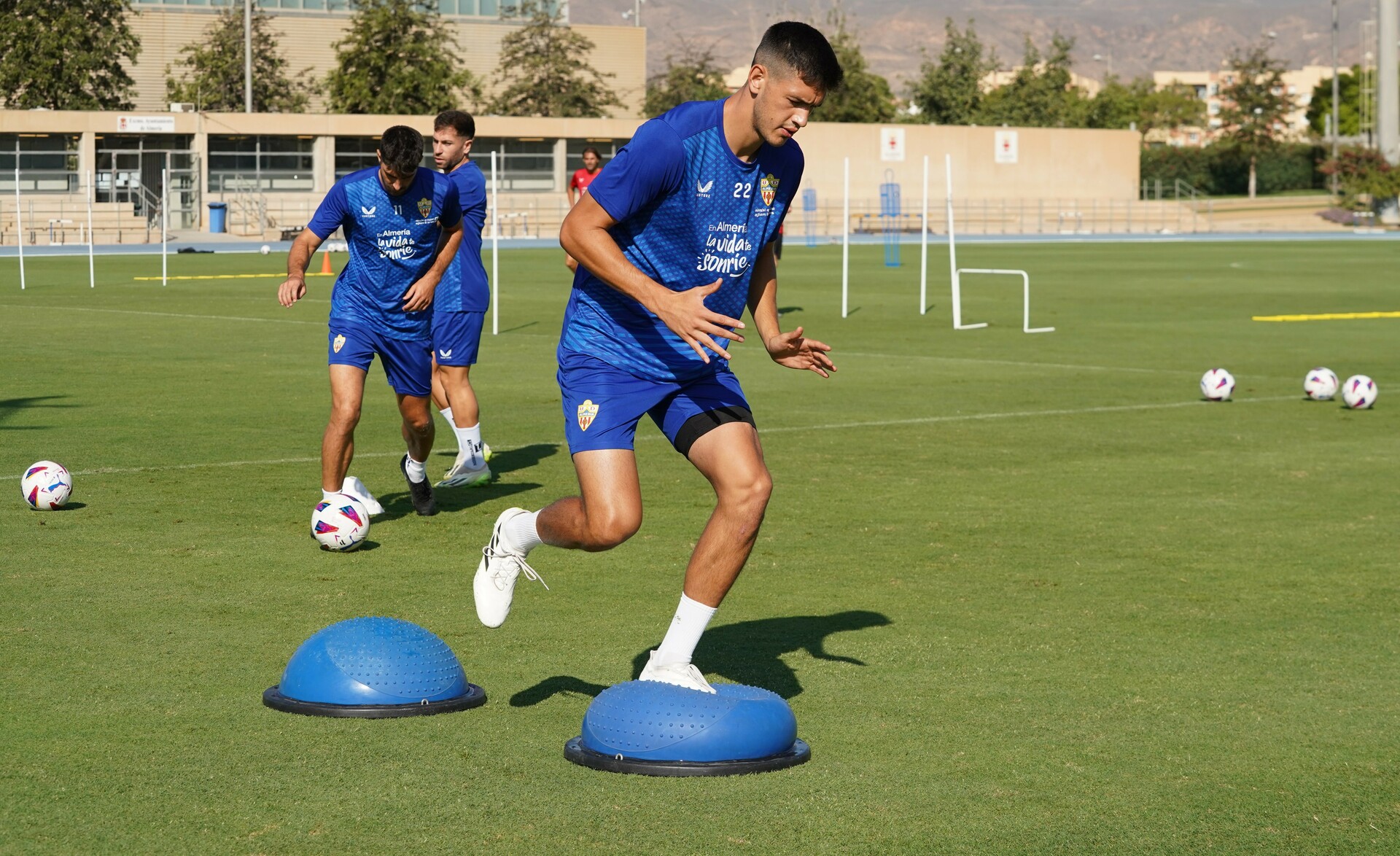 UD Almería looking to improve in both boxes
The Rojiblancos step up preparations for Saturday's match against Valencia CF at the Power Horse Stadium (KO 9pm Spanish Time)
UD Almería step up preparations for Saturday's match against Valencia CF at the Power Horse Stadium (KO 9pm Spanish Time/ LaLiga EA Sports Matchday 6).
The Rojiblancos have been training this Wednesday as they did last Tuesday at the Anexo pitch. It has been an intense session in which tactical aspects and specific match scenarios have been worked on. Also, finishing drills have been practised due to the lack of success in the box to seize numerous scoring opportunities that have prevented the team from not only scoring but even getting victories in their last two games against Celta de Vigo and Villarreal CF.
In addition to improving effectiveness in the opponents area, the Indálicos must look after their own area so as not to concede goals. UD Almería are the second team with the most goals conceded so far. In this Wednesday's session, UD Almería 'B' central defender Paco Sanz joined the senior team was the highlight of today's training. 
This Thursday, the squad will be putting in the graft behind closed doors at the same venue of the match, the Power Horse Stadium, and on Friday, they will complete their preparations at the Anexo base.
Hay conjura en la plantilla para reaccionar ya en el campeonato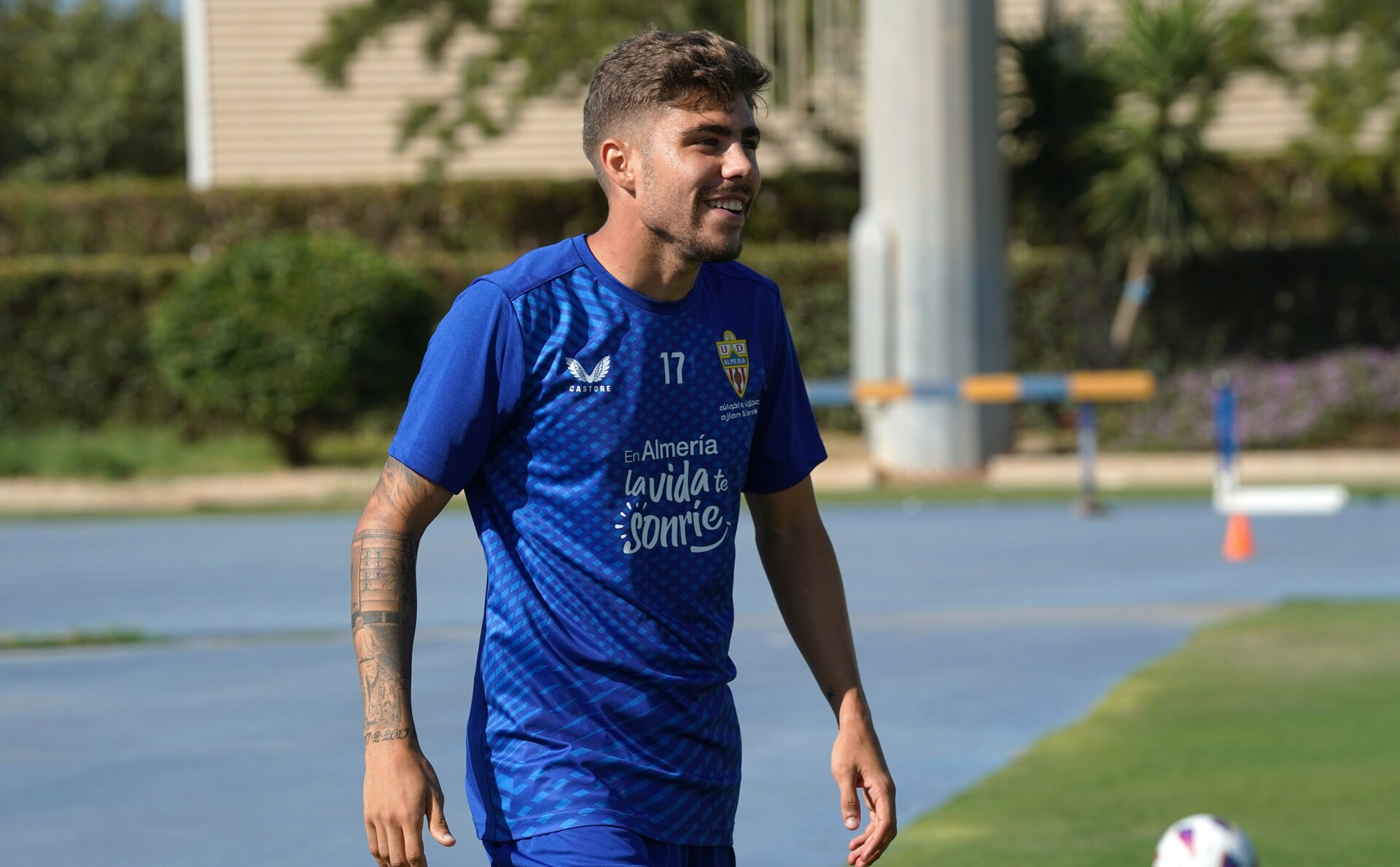 Pozo, sonriente en el entrenamiento. Su evolución es muy positiva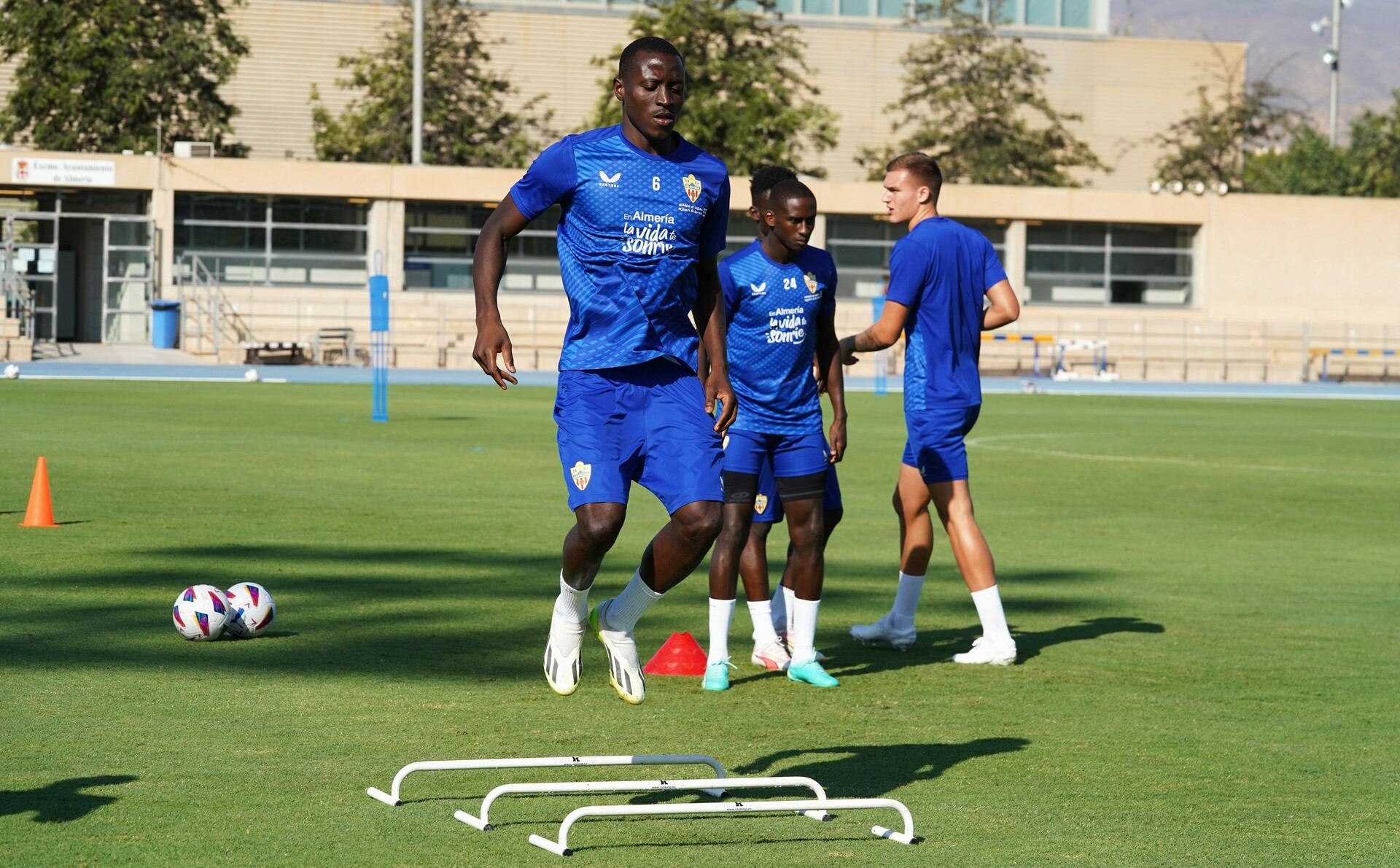 Lopy, que hizo un brillante partido en Villarreal, durante el entrenamiento
Koné en pleno esfuerzo
Melero supera obstáculos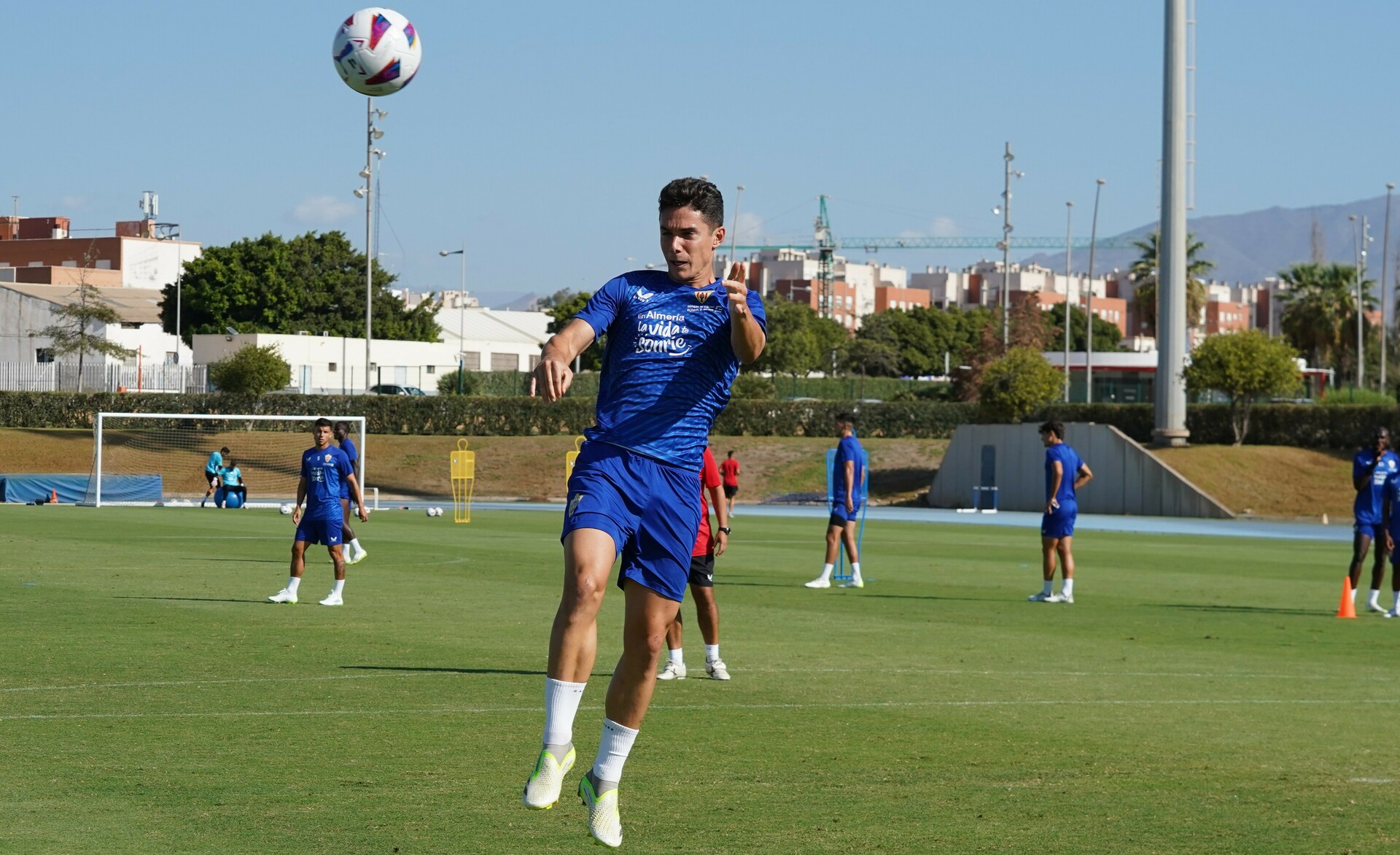 Arribas en uno de los ejercicios de la sesión de este miércoles en el Anexo
Paco Sanz, jugador del filial, ha vuelto a entrenar con la primera plantilla