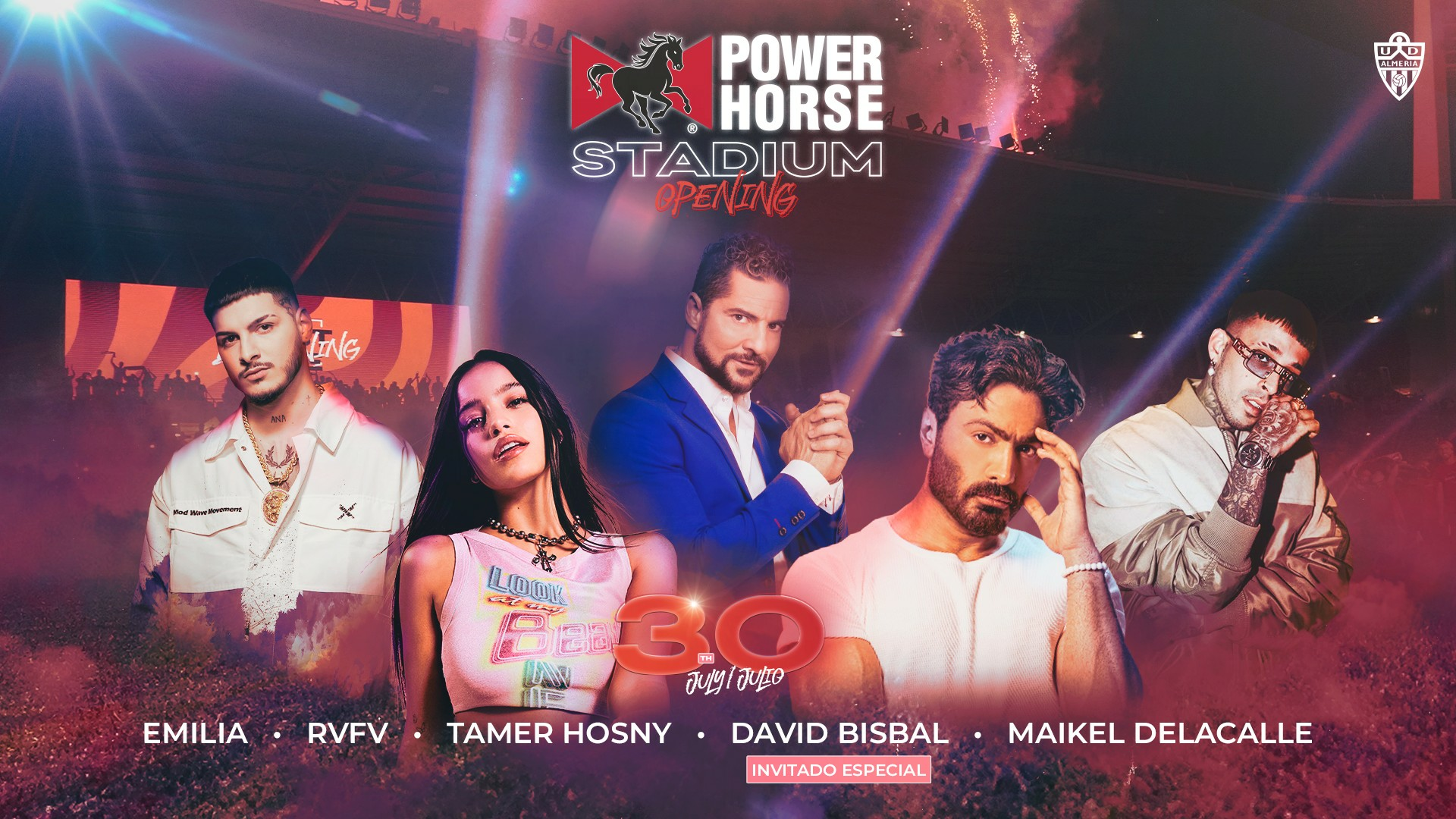 David Bisbal, Tamer Hosny, Emilia, RVFV and Maikel Delacalle will perform at UD Almería's party
Their songs will feature from 9pm (Spain Time) in the Power Horse Stadium's opening ceremony on Saturday, 30 July
UD Almería are going to hold a party next Saturday, 30 July to mark the opening ceremony once the first phase of the remodelling works of the Power Horse Stadium has been completed. Season Ticket holders will have free access to the event that kicks off at 9pm (Spain Time) featuring performances by talented international artists.
Almeria-born David Bisbal will be the special guest who will also take turns to perform their greatest hits with Tamer Hosny, an Egyptian singer an influential singer across the Asian and Arab countries; Emilia, an Argentinian singer who is enjoying a phenomenal success with her new compositions, as well as Maikel Delacalle and Almeria native RVFV who are currently some of the most-streamed Latin trap artists across digital platforms.
There will also be wonderful surprises including a spectacular fireworks display.