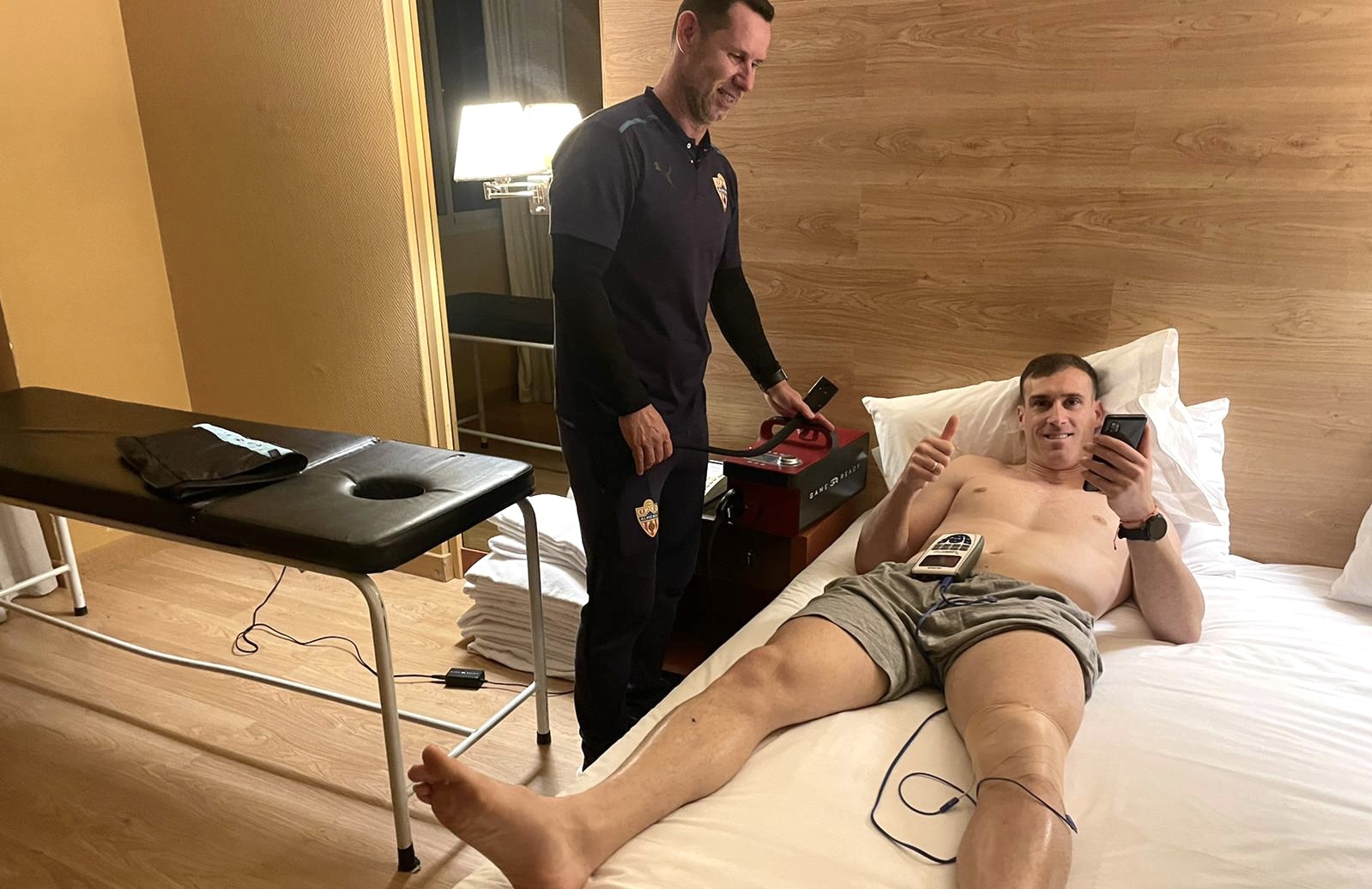 Best second tier goalie Fernando keeps strong
The UD Almería goalie saves a penalty at a crucial moment and finishes the game injured
UD Almería goalkeeper Fernando Martínez once again played a leading role in another game for UD Almería, this time in the one played against Burgos CF, in which the goalie saved a penalty at a crucial moment because the action took place with stoppage time remaining, which would have allowed the hosts to get back into the match.
On a negative note, Fernando was forced off the pitch injured. When the 31-year-old pulled off a penalty and later, also after a rebound, he hurt his left knee, had to be assisted on the pitch. The game came to an end and he limped off to the dressing room. Then, after dinner, he was treated by the Club's medical staff in his room at the hotel.
During the next few days the extent of his injury will be known, although the Murcia native has been treated for discomfort in that knee for some time. For the second consecutive day, UD Almería kept a clean sheet, Fernando once again stood out between the sticks, saved the aforementioned penalty and was in action during the last few minutes through pain in his left knee... the best Liga SmartBank netminder keeps strong though.