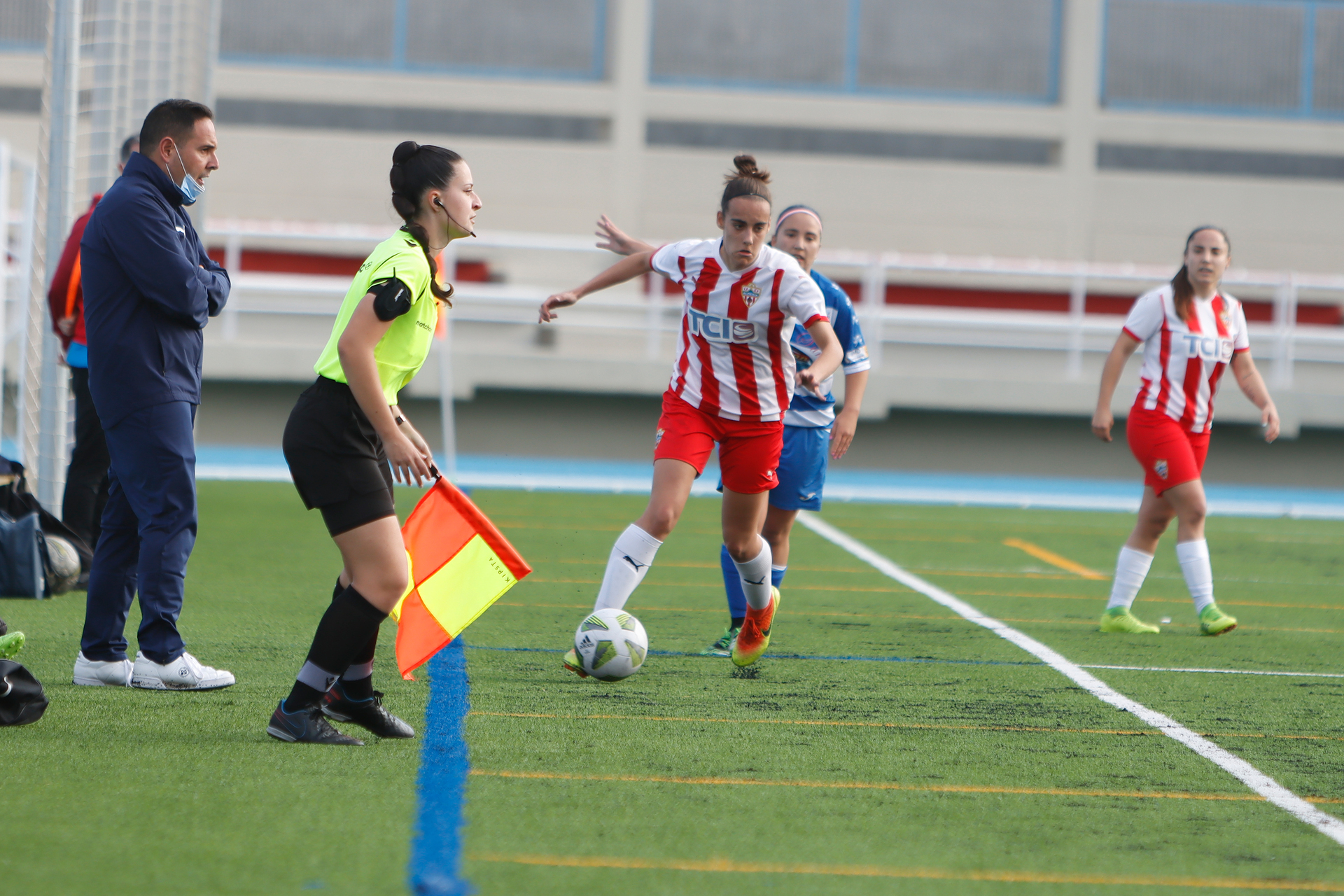 Almería Women back in action willing to stay out of drop zone
The Rojiblancas visit Sevilla Women 'B' this Saturday (kick-off 4:00 p.m. Spain Time) after a 10-day quarantine
After quarantine, the girls from UD Almería are back in action at the José Ramón Cisneros sports complex visiting Sevilla Women 'B' this Saturday with kick-off set at 4:00 p.m. (Spain Time). The Rojiblancas, who are one game behind the others and one point clear of the drop zone at the moment, face the league meeting willing to stay out of danger.
The footballers led by coach Agustín Sánchez were back on the grind last Monday with a high-intensity training sesh that helped them physically recover after a 10-day quarantine.
It is worth highlighting that the girls took part in some workout sessions over a Zoom group video call.
The team from the Andalusian South Coast will take on difficult adversaries to defeat given that this is being a scintillating season for the fourth-placed Sevillans with 40 points collected so far. With four games to go, UD Almería Women are eager to bag three more points and stay up this season. Before the end of the 2020/21 campaign, the Indálicas must play three more games as visitors, while they will only defend their team colours at the Emilio Campra ground one more time.
The Sevilla Women 'B' vs UD Almería Women match will be livestreamed through the RFAF (Andalusian Football Federation) website at 4:00 p.m. (Spain Time)