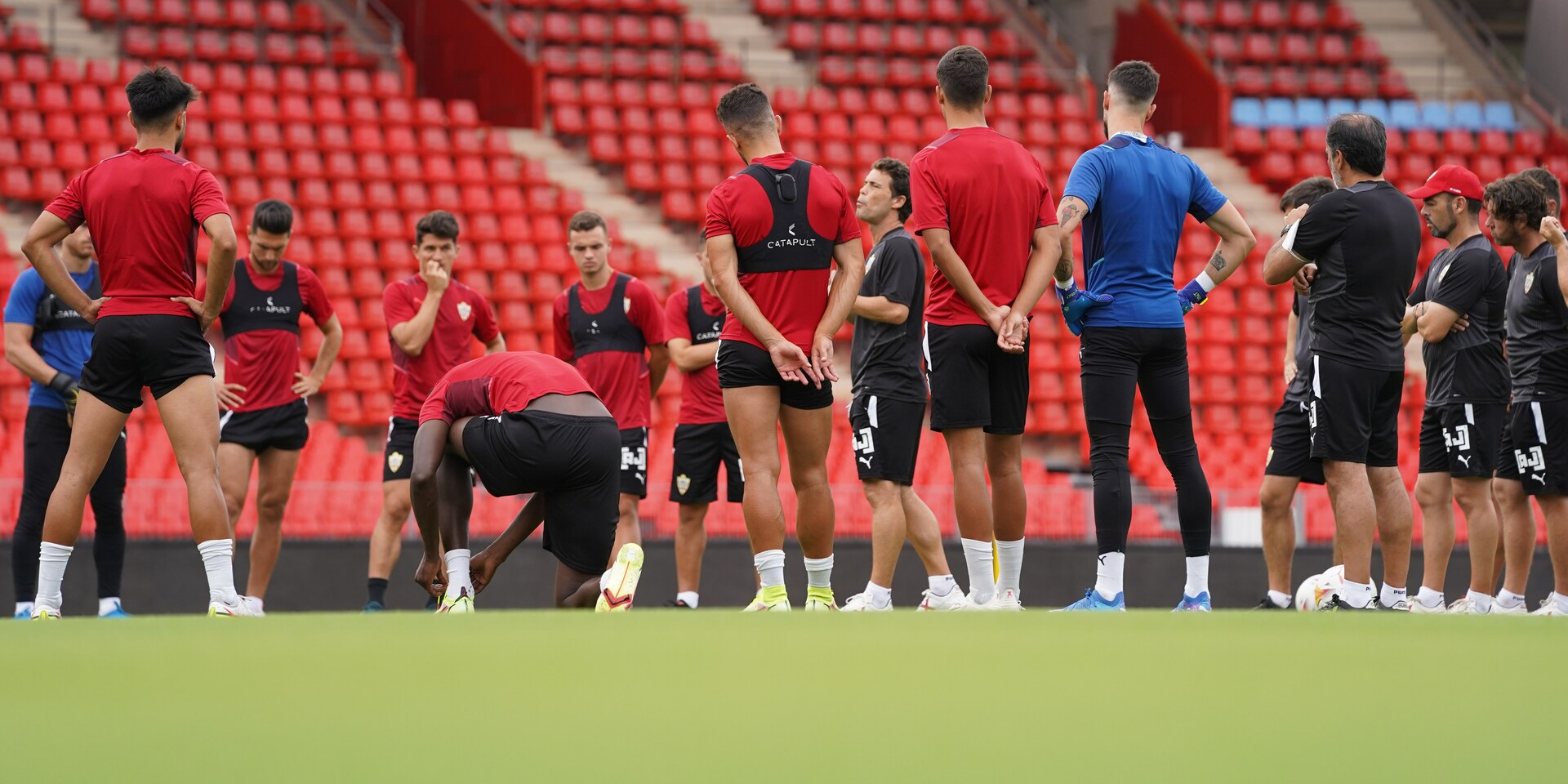 Almería to face first home fixture challenge...with fans back in the stands!
The Rojiblancos performed a training session at the Stadium and this Friday, they have a pre-activation session before the game
UD Almeria continue preparing themselves ahead of a new challenge in LaLiga SmartBank. UD Almeria will play their second league game which will also be the first one on home turf ... and with around 4,000 fans back in the stands cheering on them!. The match, important and very complicated, is going to be played this Friday with kick-off time set at 10pm (Spain Time) and to be aired live on Spanish free-to-air TV channel Gol.
The Rojiblancos performed a behind-closed-door training session on the same pitch where they will take on their first visitors. The squad members will do pre-activation exercises based on a review of tactical concepts and strategy before getting together before the match kick-off. Head coach Rubi has all his players available, except for injured Juan Villar. Almeria 'B' young players Robles and Caballero continue to attend training along with the first team under the Catalan coach's guidelines.
UD Almería are eager to keep up the good work after their brilliant start to the competition in Cartagena. The next rivals from North Spain will go into the game after sharing the spoils on home turf with CD Lugo on Matchday 1 (2-2). As Rubi pointed out at the pre-Oviedo press conference 'they played a very good game,' in addition to underlining 'they have enough tactical concepts to hurt any team.'
Each appointment is different story and the team need to achieve their highest level of performance in each and every fixture. The players keep on working hard as they're training again this Friday, so the squad list will not be announced until the last minute.