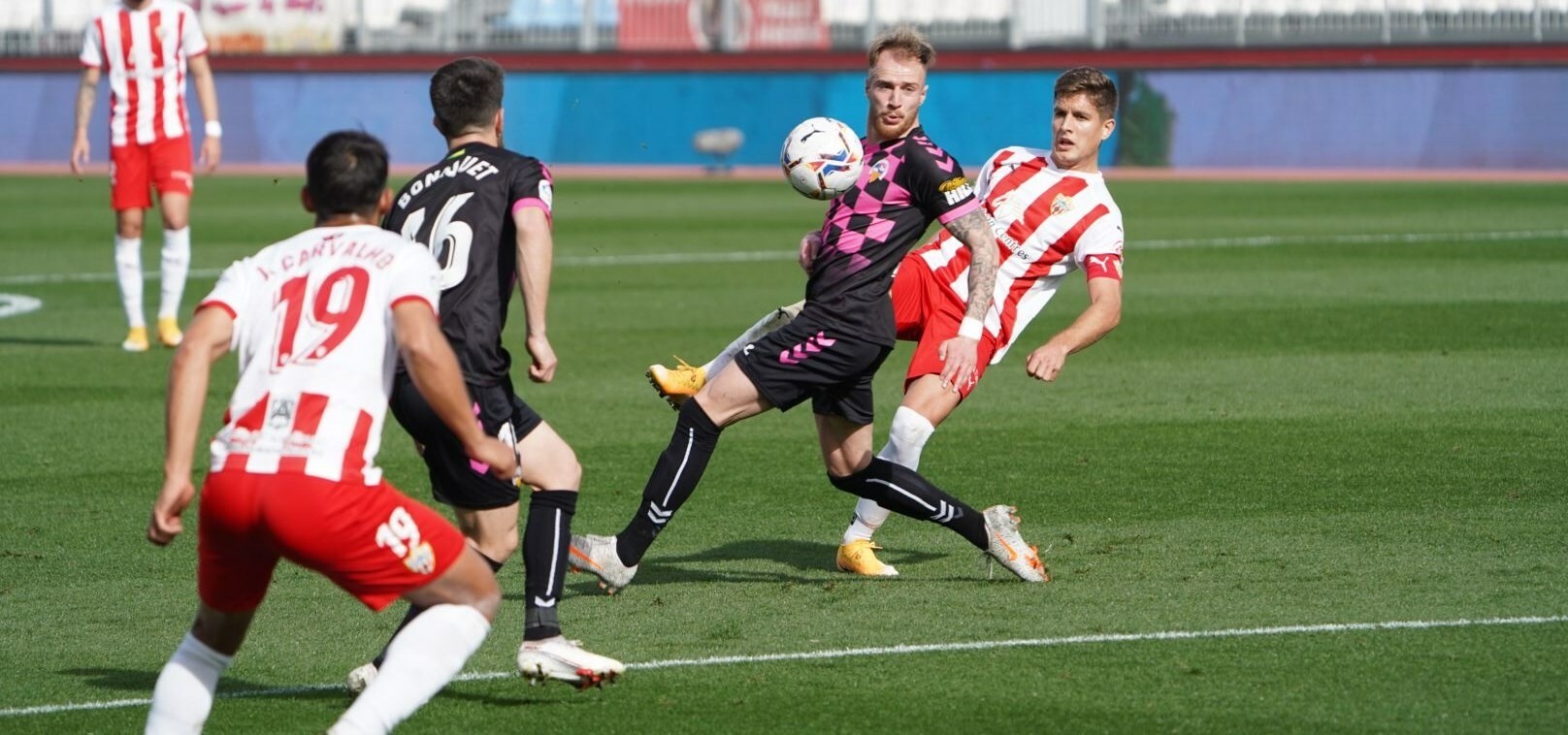 Almeria nipping at the Espanyol and Mallorca heels with one game less
The Almería versus Leganés match that got called off because of Storm Filomena is still to be rescheduled
Almería accomplished matchday 22 of the LaLiga SmartBank. After playing the first reverse game, the Rojiblancos remain sitting third in the table standings three points behind Espanyol and Mallorca, who are level on 45 points occupying the two automatic promotion spots to the top flight.
It is worth highlighting that Almería have played one game less. Jose Gomes' men should have taken on Leganés on the previous matchday. However, the fixture was suspended due to the snowstorm that hit Madrid. LaLiga has not yet arranged a new date given that the Rojiblancos are still competing in the Spanish Copa del Rey.
The Almeria team keep their aspirations intact, although the 2-2 draw with Sabadell has prevented them from taking a big step forward after Espanyol's defeat in Girona.
The top three candidates for promotion to Primera Division will be playing at home on the next matchday. Almería are hosting Castellon on Saturday (9 p.m. CET), while Mallorca will welcome Girona to their fold on the same day Girona (8:30 p.m. CET). Espanyol versus Rayo Vallecano takes place the day after, Sunday with kick-off set for 4 p.m. CET.