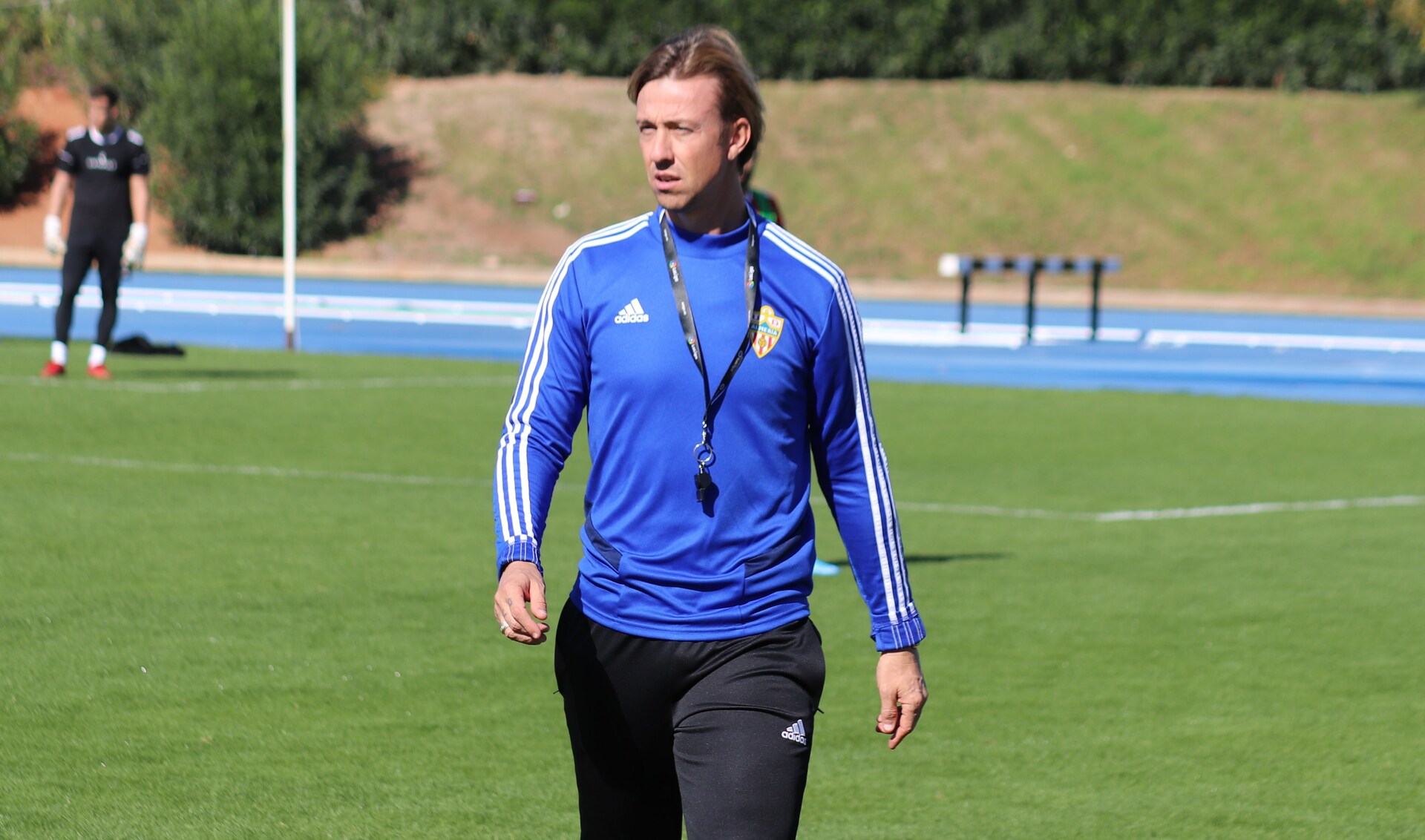 'Almeria have to go as far as possible in the Copa del Rey'
José María Gutiérrez defines UD Tamaraceite as a team that 'like to play like us'
José María Gutiérrez has analysed the first round of the Copa del Rey for the UD Almería before the expedition set out on a journey to Gran Canaria with an eye to face a 'tough game'., The rojiblanco's head coach has described the rival as 'a team who like to play too', clarifying that their playing style on the field is similar to ours.
Apart from the difficulty level of this tournament, which always brings many surprises, the Juan Guedes' pitch is artificial grass, which has led the manager to train at the Sports City of Los Angeles to carry out the process to adapt the players to play on this type of pitch. 'They are not used to it and it gets very complicated. But, well, we should be aware of the idea of winning', he added.
José María Gutiérrez has explained the way in which Almeria has been preparing the upcoming Torneo del K.O encounter this hectic week. Ponferradina will be also visiting the Juegos Mediterraneos Stadium on Sunday morning. The coach said: 'We have some reports from the opponents and the players have to know that it will be a tough game, in which we have to do our best because Almeria have to go as far as possible in the Copa del Rey. This is the first game and we really want to win it'.
José María Gutiérrez not only sees the Copa del Rey's game as an 'opportunity to give more minutes to play to those players who spent less time on the pitch so far', but a good chance for him to observe the state of the squad for the last league game. Also, the Almeria B players will have the chance to knock on the door of the first team squad door.