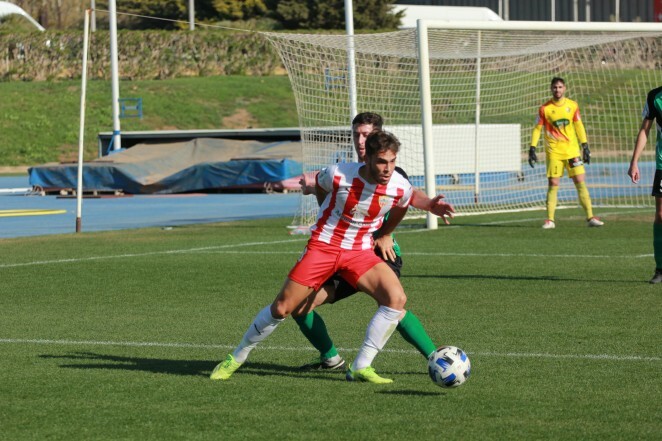 Almeria 'B' need to bag points to keep mini-league for promotion hopes alive
The homegrown players close out the first half of the season with their direct rivals Torreperogil's visit
The UD Almería 'B' team are to close out the first half of the season competing within fourth-tier Group IX 'A'. Becoming one of the six teams —three from subgroup 'A' and as many from 'B'—that advance to the mini-league for promotion to the Segunda Division RFEF is in their hands. The Academy players are aware that getting a single point against fourth-placed Torreperogil would be enough to earn them a place into the next phase, but at the same time they know that it is crucial to collect all three points to improve their numbers and do better in the mini-league.
All of the kick-off times will be the same for all teams that have objectives at stake (12:30 p.m. Spain Time), with the exception of Maracena vs Mancha Real, with the latter being already the subgroup champions and having more advantage in the league.
Almería 'B' will host one of their main direct opponents aiming to achieve at least one point because in the event of a victory from the Jaen-based side, they would overtake the youthful Rojiblancos, whose destiny would be then in control of Torredonjimeno by not scoring against Poli Almería at home and also Huétor Tájar by not beating Real Jaén.
Fernando Santos 'Nandinho' will not announce the squad list in advance. Robles, who has already served a one-game ban, is up for grabs again as well as Largie Ramazani, who has returned from international duty with Belgium Under-21s and, in fact, has been also joining first-team training sessions. Similarly, goalkeeper Wellington is at the disposal of the Portuguese coach for the first time. By contrast, Vertiz, sent off last week, will sit out this crunch game.
The match will be played at 12:30 p.m. (Spain Time) at the Anexo Juegos Mediterraneos. As a result of the measures adopted to avoid the spread of Covid-19 that remain active in these sports facilities, the game will be held behind closed doors, however, Footters will stream it live.