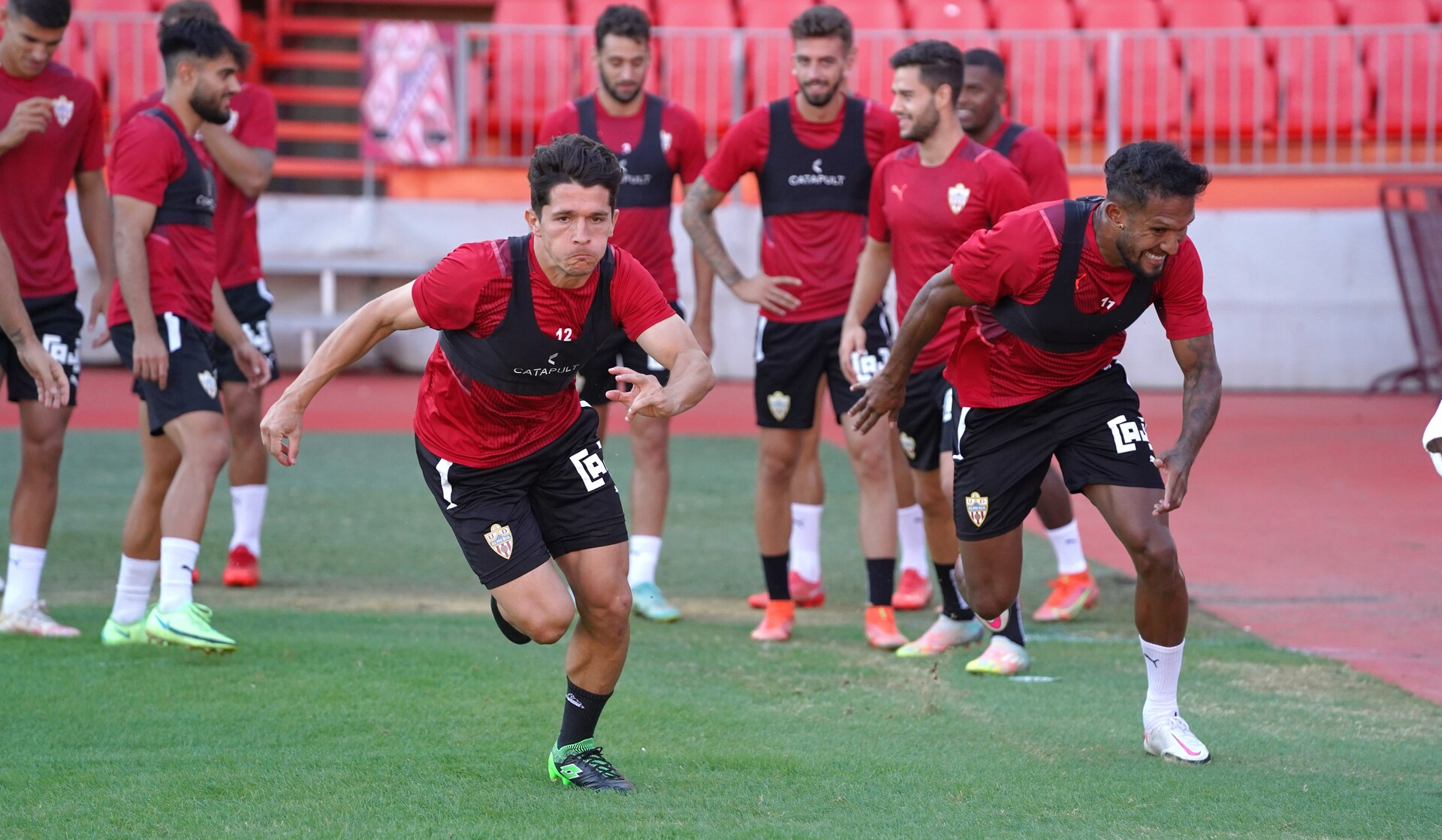 All eyes on next visitors Burgos CF
UD Almeria host their next opponents at Juegos Mediterraneos Stadium for a 6:15 kick-off
UD Almería are preparing to face a new official game against Burgos CF at Juegos Mediterraneos this Sunday, (kick-off 6:15pm Spain Time/ Matchday 15). The Rojiblancos do not take their next adversaries for granted as they have been able to beat Real Oviedo, Real Valladolid and SD Huesca.
Apparently, the next match could be considered as an easy game for the Rojiblancos given the fact that the hosts are current LaLiga SmartBank leaders after achieving 4 consecutive victories. At the same time, they are the highest scoring team in the competition and the ones who concede the fewest goals... On the other hand, all eyes are on a recently promoted team placed towards the bottom of the table will go all out for a win even though they have lost their last two games to CD Tenerife and on home turf against Real Zaragoza ...
The reality is quite different. It is clear that UD Almería are in form at the moment, however Rubi has already warned in the pre-match presser that well-organised Burgos CF compete very well and believes that they are capable of surprising anyone. They also have a footballer with wide experience in this league. Burgos CF have conceded 15 goals so far, but 4 of them were in Tenerife.
All in all, UD Almería have to remain very focused during the next game. This Saturday, they have taken part in a final behind-closed-doors training session at the Juegos Mediterraneos Stadium, while on Sunday morning, they will get together waiting to face this new and complicated league meeting.