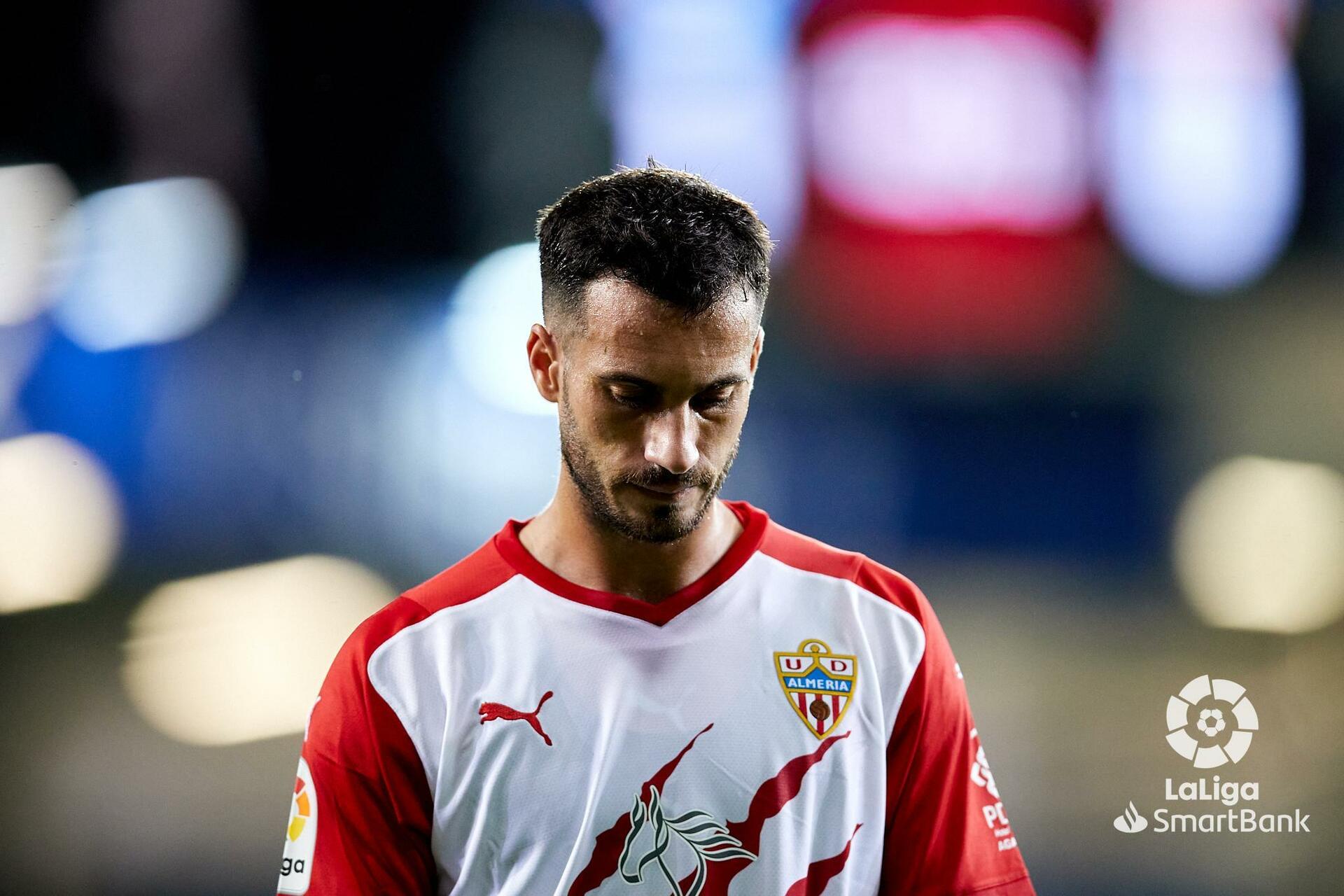 1-0: UD Almería couldn't get it done against SD Eibar
The Rojiblancos can't take advantage of their scoring chances and a goal from Stoichkov seals the opponents' narrow win
UD Almería went all out to defeat SD Eibar, however Stoichkov's match-winning goal sealed Eibar's narrow victory. The Rojiblancos did not managed to take advantage of their goal-scoring opportunities even during added time.
Lazo and Arnau Puigmal were given starting spots. The starting XI did not change with respect to those players who had started in the last LaLiga SmartBank fixtures.
Eibar came flying out of traps in the opening 45 minutes making the most out of some errors made by the Rojiblancos when they were playing out from the back. Keeper Fernando had to become a hero within 19 minutes to deny Stoichkov, who was left alone after becoming strong in an indecision by Chumi.
It did not take long for UD Almería to get the game flowing. Sadiq Umar created space and tried his luck with a shot from the edge of the box, which grazed the post. The clearest scoring that the visitors created over the course of the first half took place on 21 minutes.
Rubi's men saw themselves running behind the ball without being able to steal it. Shortly after the Indalicos' warning, Fernando saved another shot. First, Blanco Leschuk's fine attempt and a header by Stoichkov, after the rebound.
From that point when the score was 1-0 only the Rojiblancos booted kicks. In fact, before half-time, the draw was about to come, but Yoel punched Lazo's effort clear.
The second half saw UD Almeria playing their hearts out to create chances without reward. Sergio Álvarez intervened in César de la Hoz's powerful shot 57 minutes in. Then, with Akieme and Juanjo Nieto in action while Pozowas operating as a winger, the ball grazed the post yet again.
UD Almería were not going to give up before reaching the final whistle with all their forwards -Sadiq, Sousa and Villar- on the field. The Rojiblancos put it in the box to find Akieme, who did not finish well and sent it over the crossbar. The players from UD Almeria had tried their very best by all means, although without being able to fly back home with any points.